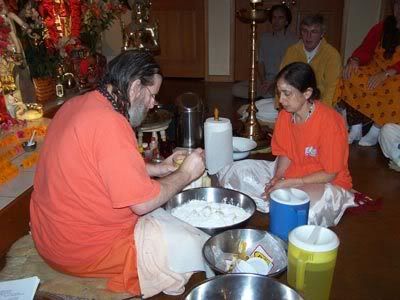 Photo of the week – Oct 12 – Oct 18 2007
(Picture taken October 10, 2007)

On October 10th we celebrated Mahalaya, the great Dissolution, and honored our ancestors thanking them for leading us here.
We performed puja with special ladhus that we offered at the altar, at the fire and then to nature.
Pranams to all the great souls that preceded us and brought us to the Devi Mandir!