On Saturday night during Sharad Navaratri (20th Oct 2012), we had a great satsang with our Pujya Guru Shree Maa.
All of us sang 'Jai Maa Jai Maa' during evening Aarti accompanied by vibrant percussion along with melodic stringed music. Later we did 15 minutes meditation followed by bhajans led by Shree Maa.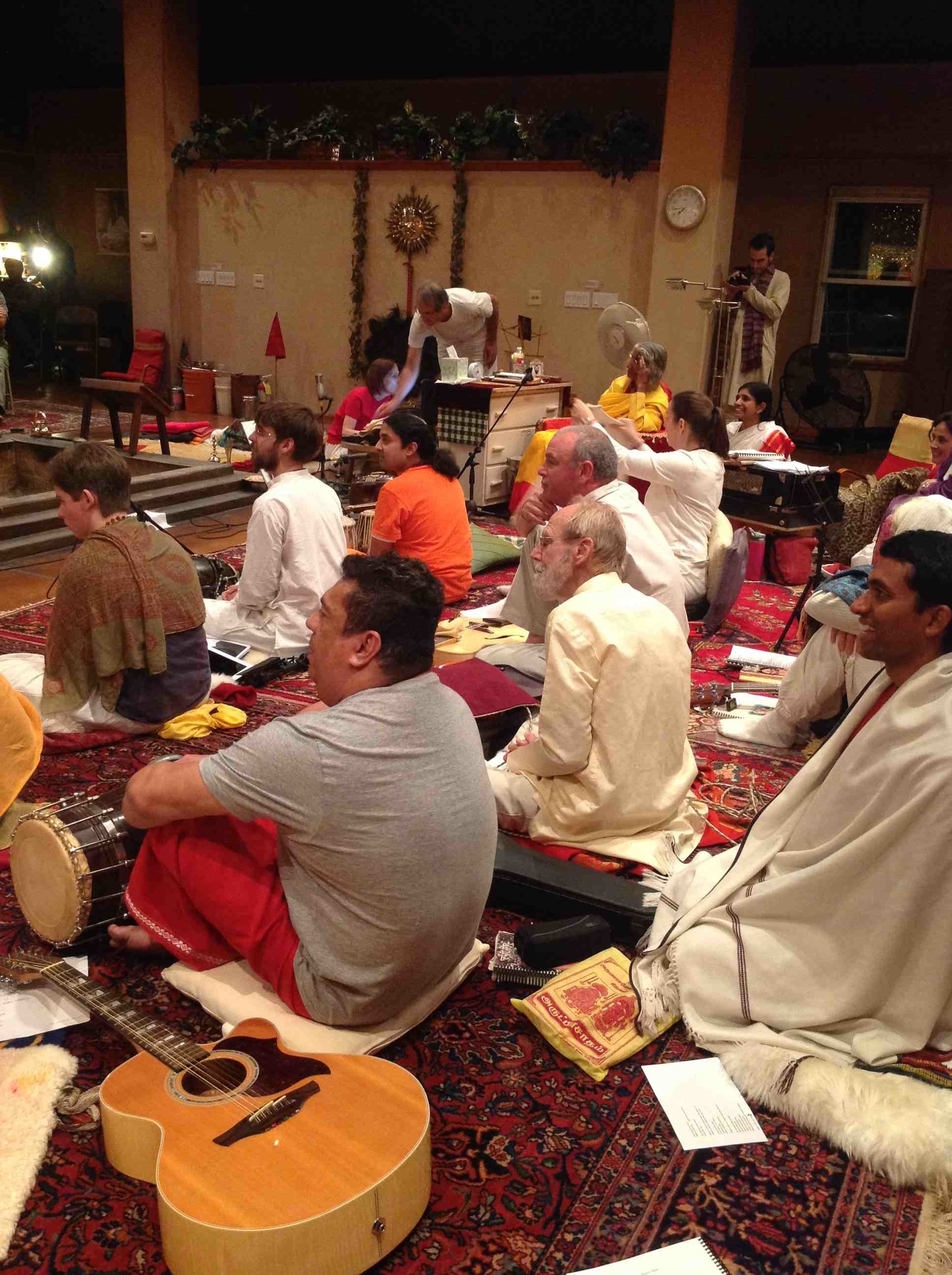 A devotee arranged for her three children to perform a Bharatanatyam, a South Indian Classical dance. They have graced with performances before at the Devi Mandir but this was very special-
Shree Maa presented a beautifully decorated Saraswati murti to the dancers:
At the end, a devotee sang a great bhajan to which Shree Maa and all of us couldn't help but rejoice in dance. What a great close to that eventful night !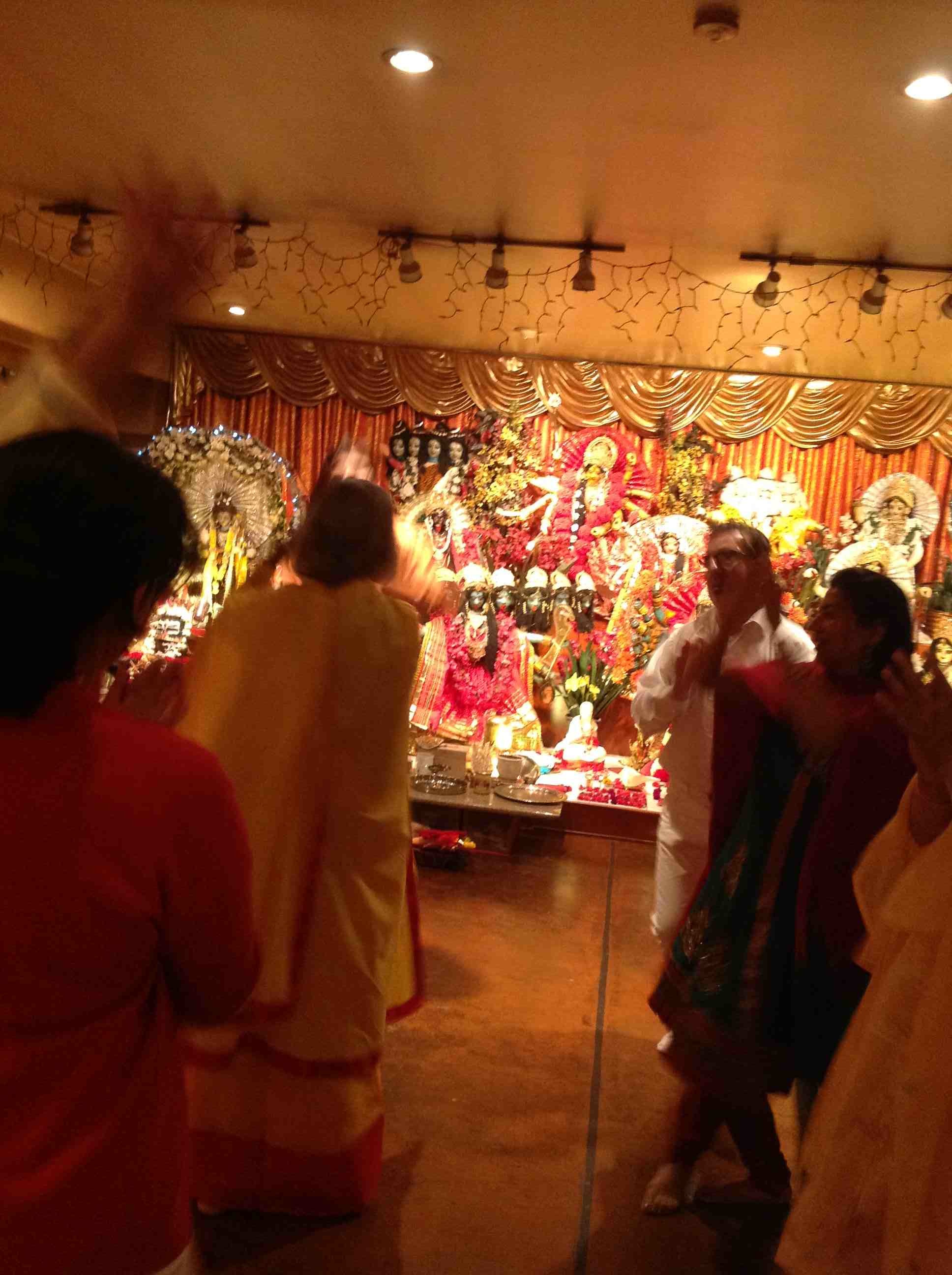 ~~Om Aim Hrim Klim Chamundayai Vicche~~