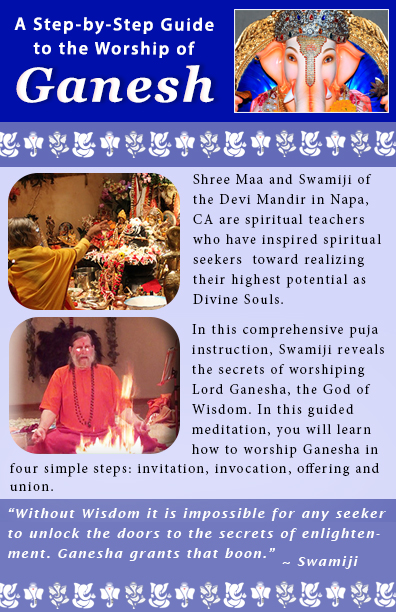 Announcing the release of our newest App – Ganesh Puja Advanced!
To kick off Navaratri, Shree Maa, Swamiji, and the Devi Mandir pujaris will perform special worship to Lord Ganesh, the God who is always first in line for worship.
Join us on live webcam at 4:00 pm, Tuesday, October 13th.
Download the App to chant along with us:
(This Ganesh Puja Advanced is an expansion of Swamiji's original Beginner Ganesh Puja, adding many new stotrams, like Ganeshashtakam and Ganesh Sahasranam. It is recommended for all devotees of Ganesh.)
Have a Joyous Navaratri – Jai Maa!