Shree Maa and Swamiji have returned to Rishikesh, an ancient city near the source of the Ganga. Long ago, Swami Satyananda spent several years in secluded worship in this location, and it was also here in Rishikesh that he completed his first translation of the Chandi Path.
View of the Ganga during a morning walk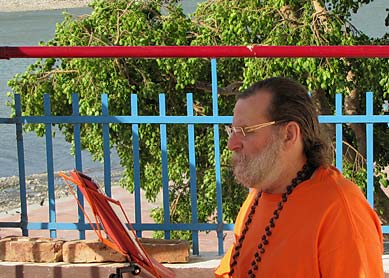 A blessed moment – Swamiji chants the Chandi beside the Ganga in Rishikesh once again.