Price=$8.00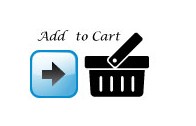 ---
Sara means an ocean. Swa means one's own. Ti means the personification or embodiment. Saraswati is the embodiment of one's own ocean of experience. All the names which correspond to all the forms, all the knowledge of individual experience make Saraswati one of the most important Goddesses in existence. Saraswati presides over Music, Art, Philosophy, Literature and Creativity in general. She is the Goddess worshipped by all students who long for progress in their studies. She has a contract with all students: "If you worship Saraswati before you study, She will help with your homework. If you worship before any examination, She will help your test scores." Even more than that, she bestows the boon of All Pervading Knowledge to sincere devotees.  When we pray to Lakshmi, the Goddess of Wealth, she arrives with Saraswati because without Knowledge, we cannot have wealth.  Knowledge leads us to our true wealth, and it is our privelege and joy to share this knowledge with everyone. May the Goddess Saraswati blesses us all.
Product Details
Paperback: 38 pages
Publisher: Devi Mandir Publications; 1ST edition (2001)
ISBN-10: 1877795313
ISBN-13: 978-1877795312
Book Reviews for Saraswati Puja for Children
---
By Anita Menon, Kuala Lumpur
If you have children and are a child at heart yourself this book is for you!! It is great fun to learn to do puja, either by yourself or with your family.
---
By Shivali Sinha, Kolkata
I had long wanted to teach my children to pray to Mother Saraswati as my grandmother had taught me when I was a little child and this book came as an answer to my fervent wish!!! It is so very much fun to do this puja together – I feel so grateful that my children can build a relationship with Divine Mother from this young age. I recommend this book to all mothers and all children every where!
---
By Sheela Townsend, Maine
Fun! Fun! Fun! What a great way to spend a Saturday afternoon ringing bells, waving lights and decorating Divine Mother with flowers! Please get this book and join in the fun!
---
By Angelina Pinson, Winters, CA
My friend showed me how to do this puja and I tried it by myself with my dad. It is fun to read the translations and learn about God.
---
By Elaine Bettman, Seattle
I am happy to have a book that helps me share my puja with my family. As we do this book together, I can see my children and spouse open up and understand more of my spiritual practices as well as feel uplifted.