~~OM~~
Trilochan was six years old when I was leaving India. I was carrying a small Casio keyboard around with me, in order to accompany Shree Maa in small events and sat sangh. I turned to him before I left and said, "You take this and learn how to play."
His Dad, Sheojee Tiwari, asked, "What will he do with this? He is too young and won't know how to play."
Shree Maa blessed him, "He will learn. If Swamiji gave it, let him keep it."
Trilochan has grown up now, and recording in Bhojpuri language under his family given name of Vinay Tiwari. The following is the first song from his new album published and distributed by T-Series, the number one music company in India.
Listen here…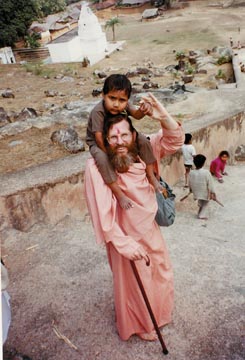 Trilochan often traveled with us on pilgrimage to visit temples. He always joined us in kirtan.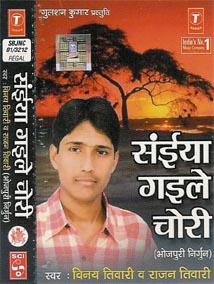 Now recording under his given name, Vinay Tiwari, T-Series, India's Number One Music Company, is distributing his music world wide.