Travelogue: Kali Temple and the Kali Sahasranam

On the night of Purnima, the full moon, we went to visit a Kali Temple in New Delhi and chanted the Kali Sahasaranam.
The temple area was quite large, and the priests recognized Shree Maa and Swamiji and greeted them with respect.
As we settled in, Swamiji easily set up the broadcast to share with the online viewers.
The recitation quickly became very strong as we became totally absorbed in the names of Mother Kali and the sanskrit vibrations flowed throughout the temple.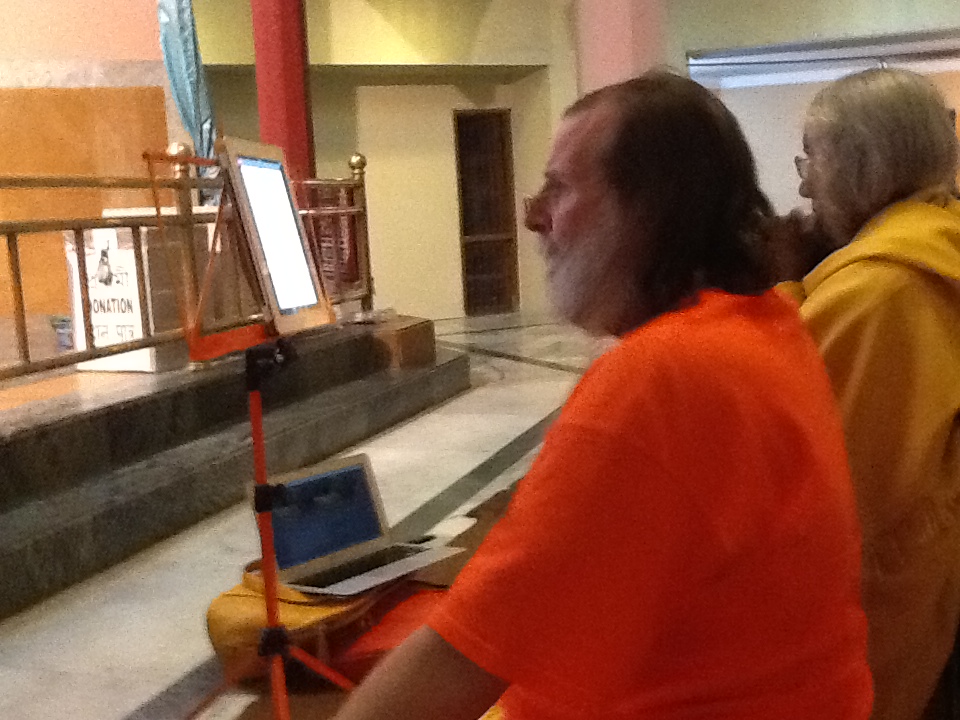 When we finished the text, Shree Maa and Swamiji made offerings of cloth, sweets and dakshina to the Goddess.
The priest also chanted some mantras for us and gave tilaks and prasad to everyone.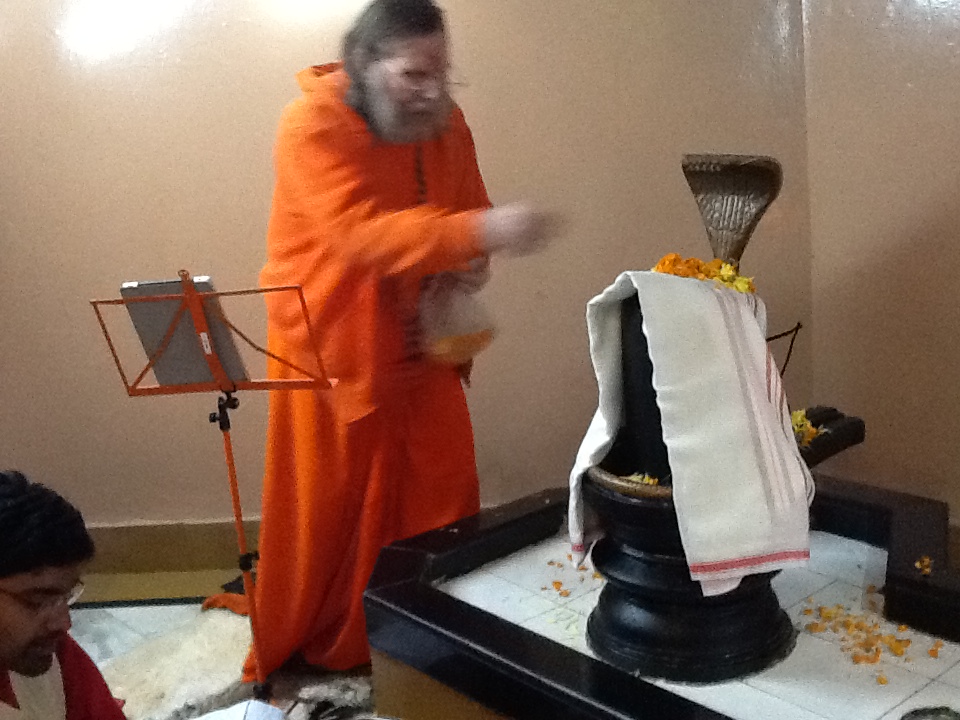 In that same temple, there was a Shiva Lingam which we worshiped with the the 108 names of Shiva, while Swamiji offered flower petals with each name.
We also chanted stotrams from the Advanced Shiva Puja book, offered a water bath to Lord Shiva, and a new cloth.