Travelogue: The Sadhu Community
At an ashram in Rishikesh, nearby to Swami Ramkripaluji's ashram, a special puja for Lord Ram was performed.
This puja is called Ram Abishek or Rama Archana. Archana is a special, personal, puja done by temple priests in which the name, birth star and family lineage of devotees are recited to invoke individual guidance and blessings. Archana also refers to chanting the names of the deity, which is a central part of the puja.
It was a very large event and a beautiful offering to God as, with every name, they offered rose petals.
The day after this special worship, they invited many Sadhus to come and partake of the prasad from the worship. They also invited Shree Maa and Swamiji.
This invitation was a notable honor and a great sign of respect for our Swamiji because the ashram which performed the Ram Archana is from the Vairagi tradition, while Swami Satyananda Saraswati is a sadhu of the Sannyasi tradition.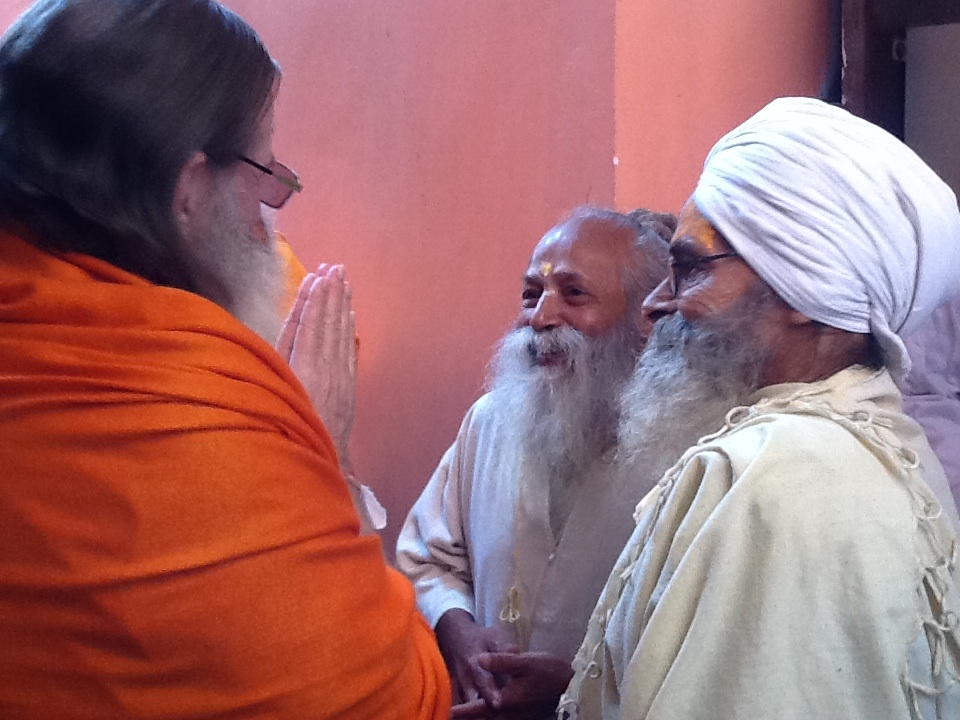 Essentially, they were affirming to Swamiji that, even though he is from another tradition, he is welcomed with respect in the local Sadhu community.
Prior to our departure, Swamiji made friends with the heads of the ashram. had a short dialog with them, and performed namasakaram.
Jai Swamiji!