Ram Kund is a famous area for pilgrimmages within Nasik. Not only are there are number of beautiful temples within Ram Kund, but also it one of the four locations that host the Kumbha Mela.

The Kumba Mela is held every 12 years and devotees from all over India and the world gather at Ram Kund to take a sacred bath in its waters.
This particular location has gained importance because it is believed that Lord Ram bathed in the Ganges daily at Ram Kund while he was residing in Nashik.

Swamiji and the group walked the streets of Ram Kund and came upon a beautiful Shiva Temple which had a large white marble Shiva Lingam and an equally large white murti of Nandi.

We were inspired to sit and recite the Shiva Chalisa. The sounds of our worship echoed in the small quiet temple.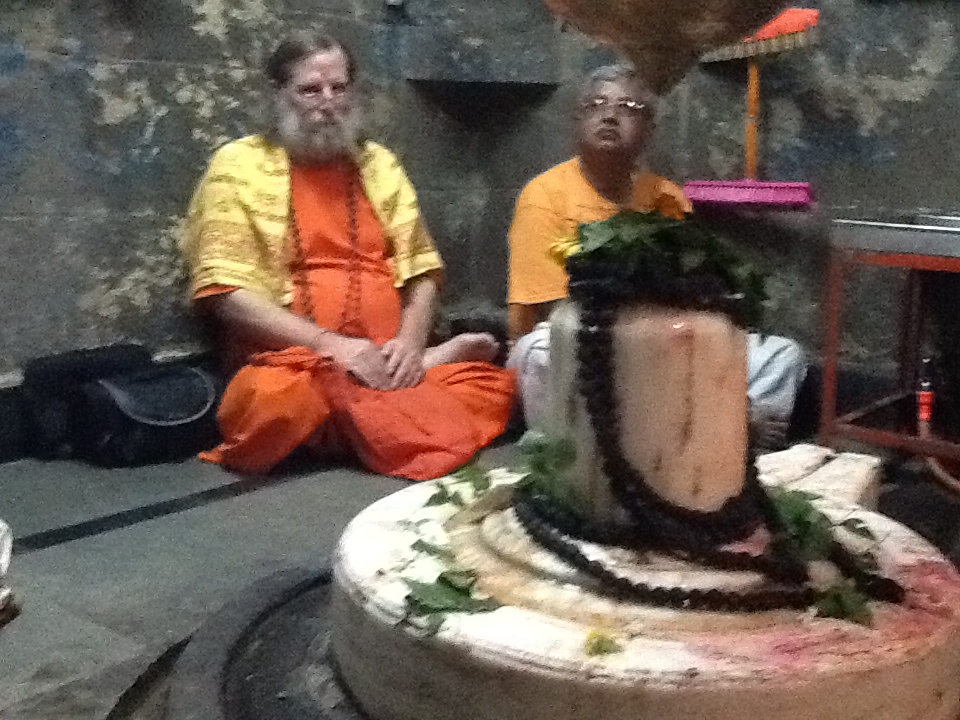 We sat immersed in the divine vibrations of Lord Shiva after our chanting was complete.

Jai Swamiji!