Price=$19.95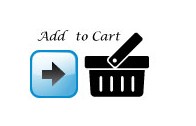 ---
The Bhagavad Gita comes from the 100,000 verses of the epic Mahabharat.  It's 700 verses are rich with eloquent poetry and woven masterfully with Vedic Philosophy.  This translation focuses on the inner struggle of the spiritual aspirant to follow their own chosen ideal of perfection in every moment.  Complete with a glossary of definitions for the names of the characters in the story, this translation is not as much a history lesson as it is a lesson that can be applied to the reader's current situation today.  There is no other circumstance in which divine knowledge is more appropriate, and no greater teacher than the Supreme Lord Himself.  This book comes with English translations, Roman transliterations and the original Sanskrit.
About the Author
Swami Satyananda Saraswati is considered to be one of the foremost Vedic scholars and Sanskrit translators in the West. He is the author of nearly 60 books in nine different languages representing a significant contribution to the understanding of Hinduism and Vedic religious practices.
Swamiji comes from the Dashnami lineage of Adi Shankaracharya, and belongs to the Saraswati tribe of renunciates and scholars who are living the life of a teacher and a knower of wisdom, worshiping with both spiritual knowledge and devotion. His Guru, Swami Amritananda Saraswati, initiated him into the Vedic Knowledge, Sanskrit, and the Chandi Path and sacred fire ceremony as his primary system of spiritual discipline in 1971.
He practiced the recitation of the Chandi Path in the Himalayan snow and in the hot springs of Bakreswar. Through this rigorous penance, he became impervious to the influences of heat and cold. Through his experiences walking the length and breadth of the Himalayas over 15 years, Swamiji fell in love with Sanskrit and became proficient in numerous languages including Bengali and Hindi. Wherever he went he would learn the local systems of worship and inspire those around him to participate. Swamiji's expertise and experience spans many different religious traditions. His realizations and teachings make him a living example of Ramakrishna's Gospel, "as many as there are individuals, so many are the paths to God".
In 1979, Swamiji met Shree Maa when he was performing a vow of worship in a small temple in the interior of West Bengal. They toured India, spreading their divine love and inspiration by performing pujas, homas, and sharing their realizations, and teaching their methods of spiritual practice. In 1984 they came to America and established the Devi Mandir, where he and Shree Maa shine their beacon of light from Napa, California. Today, they share all their resources to give every individual an opportunity to access these spiritual teachings.
Product Details
Paperback: 279 pages
Publisher: Devi Mandir (February 10, 2003)
ISBN-10: 1877795550
ISBN-13: 978-1877795558
Product Dimensions: 8.2 x 5.5 x 0.8 inches
Shipping Weight: 13.6 ounces
Book Reviews of Bhagavad Gita
---
By A Customer
There are many very good Bhagavad Gita's available in the english lanugage. It has undoubtably been the most populary translated Hindu scripture. What sets this translation of the Gita apart has much to do with the translator himself. Swami Satyananda is not a dry academic who has not experienced the truth of the Bhagavad Gita directly. Nor is he an Indian pundit trying to bridge the communication gap between the east and the west.
Before Swami Satyanada became a swami, he lived in California for the first twenty years of his life. After completing his studies to became a lawyer, he set off for a trip around the world. When he reached India he was so attracted to the depth of India's wisdom that he couldn't leave. He ended up living in India, as a sadhu and swami, for the next twenty years. In India, he studied with many enlightened masters who taught him the esoteric meaning of all the Hindu scriptures. Then he spent many years studying and relating each scripture to his own life experience.
In 1985, Swami Satyananda returned to India with his guru, Shree Maa. Since then he has been teaching westerners how to apply these scriptures to their hectic, daily lives. It is this experience that makes his translation of the Bhagavad Gita particularly important and relevant for westerners. As the Swami says in his introduction, "every sadhu in every generation should rewrite the Gita, retranslate it into contemporary language and symbols, which are meaningful to the present time, place and circumstances."
I found Swami Satyananda's Gita lucid, impactful and filled with spiritual emotion. He did an excellent job of making this ancient text relevant and meaningful to my daily life. This remarkable translation of the Bhagavad Gita is a treasure.
---
By A Customer
At first I wondered why anyone would want to do another translation of the Bhavagad Gita. There are already so many beautiful translations of this work in English. However, when I read Swami Satyananda Saraswati's translation, I was truly amazed. I felt as though I was reading the Bhavagad Gita for the first time! I became Arjuna and Lord Krishna was right in front of me teaching me and revealing Himself to me. There are no words adequate to this experience. I thank Swami Satyananda Saraswati and I bow down to him and Shree Maa for opening the doorway to this profound work, for bringing me into the presence of Lord Krishna.
---
By Rod SuskinThere are many wonderful translations of the Gita. This one is great for serious students of Sanskrit because it is fairly literal and because – as everyone says – the names are properly translated which is very eye-and mind-opening. So it's technically very interesting.
But I don't think it's ideal for someone who is reading Gita for the spiritual benefits, or who wants to get to know it to let it live in their hearts. (For me, the Easwaran or Yogananda translations do that, but there are many other great ones.) And as for literal translations for Sanskrit students, you'll do better with Winthrop Sargeant's sensitive yet precise rendering, which gives you the accurate translation and grammar, explaining properly the derivation of every English word, and a much better rendering of the English that preserves the poetry and spirit of it.
---
By J. Teece, Ph.D. (California, USA)I have read, studied, and chanted from many versions of the Bhagavad Gita, and found some favorites in the past. However, this version by Swami Satyananda Saraswati is so very readable–in type, text, format, as well as translation–not only for those familiar with Sanskrit and Bhagavad Gita, but also for those new to the text and to Sanskrit.
For those readers from a Western tradition and culture, such as myself, this work provides an English translation that brings heart and soul to any in-depth study of the Bhagavad Gita. For the first time, for example, I can study the translated names of all those characters in the scripture and story, and find new meaning and food for thought, bringing greater scope and depth to the story itself. But even more than the characters themselves is the knowledgeable and thoughtful rendering of each verse itself. Again and again, I will return to the translation to savor each verse, and to meditate upon his particular translation.
Further, as a novice and beginning student of Sanskrit, I strongly appreciate the pairing of Sanskrit type, easy-to-read transliteration, and beautiful translation, where I can move my eye and attention as I chant, enriching the experience for me. In addition, this book is clearly written by a scholar, not only of Sanskrit, but most definitely of Vedic scriptures–a trustworthy combination for one like myself who is exploring Vedic practice and scriptures in greater depth.
Thank you, Swami Satyananda, for this beautiful book!
---
By Natalie Humphrey, Durham
There are so many translations of the Bhagavad Gita yet, this one is so unique. How is that possible? I am guessing it is the author's understanding of the Sanskrit language and intuitive feeling and practicality. I was really struck by how this translation strives to apply the time-less teachings of Gita to our every day life especially modern, western life. I enjoyed the translation and thinking about it for my own life. I recommend it to all fellow aspirants. Jai Krishna Bhagavan!
---
By Atul Prakash, Lucknow
Strongly recommend Swami Satyananda's translation of Bhagavad Gita. In addition to the Gita, this book has Gita Mahatmya which makes the chanting more efficacious. Enjoy!
---
By Rita Gonzales, Brasilia
It is great to have a Bhagavad Gita with both translation and transliteration at the same time in addition to the original Sanskrit. Thank you!
---
By Anirban Chaterjee, Kolkata
Excellent translation. The translation helps one to apply the principles expounded by Sri Krishna in our lives today. I really appreciate the work done to make timeless teachings relevant today.