Price=$25.50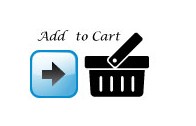 ---
For the first time, the Chandi Path is available to a Western audience, complete with English translation, Roman transliteration, as well as the original Sanskrit. The Chandi Path is one of the most ancient and complete systems of mantra worship of the Divine Mother Goddess in the Hindu tradition.
The name Chandi comes from the word "chand" which in Sanskrit means to tear apart. The spiritual meaning of Chandi is "She Who Tears Apart Thought". The recitation of the Chandi Path is designed to guide the reader's awareness into the presence of Chandi – the Divine Mother Herself – so that all conflict of mind may return to Peace.
The Chandi Path comes from chapters 81 to 93 of the Markandeya Purana, one of the greatest spiritual treasures of Hindu spirituality. It is a universal epic which tells the story of how the Businessman and the King discover the Glory of the Goddess.
Product Details
Paperback: 392 pages
Publisher: Devi Mandir (January 10, 2002)
ISBN-10: 1877795526
ISBN-13: 978-1877795527
Product Dimensions: 8.3 x 5.3 x 1 inches
Shipping Weight: 1.2 pounds
Book Reviews of Chandi Path
---
By Srilakshmi
What a pleasure to read your Chandi Path book! I am amazed. I have never been a Shakthi worshipper, but by some circumstances, I read your book. I am just so inspired after reading your soulful translations praising the Divine Mother. I also watch the Devi Mandir webcams and some of your videos. You chant with so much enthusiasm and energy… You are such an inspiration.Many many thanks… I will meet you (by the grace of God) soon!
Thanks again,
Srilakshmi
---
By Joseph McKee, SeattleI strongly recommend Chandi Path by Swami Satyananda. The transliteration makes it easy to chant and the translation is crisp, clear and inspiring.
---
By Phil Stern, Fort CollinsI have been reading the Chandi Path for the past two years and I wanted to share my feelings about the changes it has brought about in my life. The beautiful Sanskrit poetry makes me want to sing to Goddess! The translation helps me go deeper and understand the games my mind is playing and helps to me to be in the present moment! The philosophy and explanation have helped me organize my life for the better. This particular book has CHANGED MY LIFE!!!! I want to thank all those who helped to make this book – especially the author Swami Satyananda for bringing this ancient text to the western world.
---
By J. Teece, Ph.D. (California, USA)
This thoughtful and profound rendering of a foremost ancient classic of Divine Mother must be approached with reverence, and indeed, love. Swami Satyananda gives any person with sincere love of God and devotion to spiritual practice a true gift–a way to the heart of God, and therefore to the heart of our true selves.
First of all, Swami Satyandanda's deep grasp of Sanskrit, and his wonderful translations, (with clear and useful transliterations in the roman script), gives us in the West a greater clarity of the path of the Divine Mother than perhaps we have ever had. Our task, then, with our teachers, is pure devotion to the deeper meaning of the text of Chandi Path: discovered through reading of the text, through chanting the transliteration (and one day, perhaps, the actual Sanskrit), and through study and meditation upon text and meaning.The grace comes through these actions of pure devotion to this practice: an awakening and surrender to the Divine and to balance in our lives, destruction of the illusions of ego and attachments in this world, uncovering of Truth or True Knowledge, stillness beyond thought, and union with the Divine. She becomes our very own. This is the path of Divine Mother, ancient and eternal. The Chandi Path is the story of Divine Mother, and that then becomes our own story. Deep thanks to Swami Satyananda for this knowledgeable and loving gift, definitely of work of pure devotion in itself.
---
By Darshan Baba "AUM"
Swamiji's books are a priceless resource for true sadhaks on the path of Self-Realization. The level of knowledge included in the way that these books of Swami Satyananda Saraswati's have been translated is only made possible through his incredible amount of Tapasya. We can all share in the benefits of the Direct Knowledge that has been activated in Swamji through the presence of Shakti with these books.
They also offer impeccable transliteration of the Sanskrit, as well as instructions in the Tantra or Methods, and even including Secret Mantra decoded from the scripture passed by an initiates Knowledge. The ancient Scriptures themselves such as the Chandi Path are wish-fulfilling gems which offer the Highest Knowledge to the seeker. Beings have indeed attained to Perfection chanting these ancient scriptures, and scientists are continuing to validate the ancient texts of the Vedas with there "new discoveries"
All in all there is very little in the world that you can get as a material Item which is more priceless than this book and others of Swamiji's. Even just having one, in a place where these Powerful Mantras reside the Energy Field is certainly effected, and all sorts of misfortune can be avoided, as well as the appearance of spontaneous good fortune. The benefits of applying and practicing with these texts, goes beyond mention…
From the author of: Yoga Sadhana of the Mother of the Universe: -a Guide to Wholeness Through the Divine Feminine
---
By hikuri (Paris, France)
Those scriptures are very deep, very profund. They aims as acheiving the highest ideal of connecting to the divine and letting Light and Grace flow in our life. This swami is really spiritual, and i can feel he really knows what he's talking about. Highly recommended. Don't hesitate to look at the author's commentary on this work. It really helps to better understand and practice the chandi path. He has a very good website, with lots of q&a and commentary.
---
By William H. Howell (southern Colorado)
Thanks to a truly devoted effort and involvement by the author,
the potent Chandi Path is available to Westerners.
---
By D. BHATT "Deeps" (Africa!)
This book is EXACTLY what I have been looking for a long time now. The verses have been translated brilliantly to the "T", by Swamiji. The synopsis & explanation of the verses could have been a bit more comprehensive,though (But then the book would have probably weighed a ton!. I also bought a Chandi Path CD in Orginal sanskrit rendering from somewhere else, and it now complements the Book very well. The Chandi Path By Swamiji is definitely worth it for those with a keen ineterest in our vedic Literature.
---
By Muktimaa
One of my very favorite scriptures is The Chandi Path! In Bengal [and many other places, as well,] the Chandi Path [also known as "Devi Mahatmyam", And "Durga Saptasati"], is considered the "Bible" of many Mother Worshipers. My very favorite translation of it is by Swamiji Satyananda Saraswati of the Devi Mandir. He describes all the "Armies of the Great Ego" and names them, since knowing who our "enemies" are is half the battle. Some of them have names like, "Too Much" and "Too Little"; "Self-Conceit" and "Self-Deprecation"; "MEMORIES"! Do these asuras sound familiar" They should… As Swamiji Satyananda says in his introduction, "Every character mentioned in the Chandi is within us: the forces which impel us to realize our own divinity, filling our lives with Love and Joy, and a sense of meaningful purpose; as well as the forces which incline to diminish that perception." Describing the Goddess, the Mother of the Universe, He says: "In one sense She resides in the image, the photo or idol of worship. In another application, She manifested in the body of the Worshiper. And again, 'Her feet cover the earth, and Her crown extends to the farthest reaches of the atmosphere.' On every level the scripture is a commentary on the evolution of consciousness." Towards the end of his wonderful intro to the Chandi Path, Swamiji Satyananda says:
"Saptasati is a Way. Daily reciting the verses, we offer to Mother all our troubles, afflictions, and all manner of thoughts and perturbations — even the very Ego itself; and one by one She cuts them down, purifies them with the vibrations of Her mantras, until we, too, become the 'One of Intuitive Vision [Known in the Chandi as Samadhi]' who only desires the Highest Wisdom which removes the attachments of the Ego."
I consider the Chandi Path, translated by Swamiji Satyananda Saraswati, one of the greatest spritual tools that any devotee of the Goddess could possibly have. i cannot praise this wonderful scripture, enough; and especially this particular translation. i had read other translations, but it wasn't until reading this particular translation, that i really FELT it…deeply and profoundly, and absolutely knew i had a spiritual tool that i would carry with me and practice throughout my life! Jai Maa! Blessings to all who read this!
---
By Dharmananda (Northern California)
Though I am posting this review under the title "Chandi Path," it really applies to all of the wonderful books of Swami Satyananda Saraswati of Napa, California (as distinguished from the identically named Swami who wrote many books on yoga — which are also great books, by the way). These books will probably appeal most to those who perform traditional Hindu ceremonial worship, called puja. However, this review is to call attention to another aspect of these books which is worth noting, and is indeed highly praiseworthy. Personally, I do not perform formal pujas, but I love Sanskrit and all the wonderful traditional mantras and hymns of that sacred language. I repeat mantras and recite hymns in my own informal way. As a source for Sanskrit mantras and hymns, there is nothing better than the books of Swami Satyananda Saraswati. I have taught myself to read Devanagari script, so I greatly appreciate its inclusion in these books. Above all, the script is large, clear, and easy to read. These books are typeset to allow easy reading of either the Devanagari script, or the transliterated text, while performing puja. A great deal of attention has obviously been paid to making the script easily readable, even while holding the book at arm's length. This is a huge advantage. I'm not so great at reading Devanagari that I enjoy working my way through the tiny, blurred script found in so many other books, especially Indian publications. These books, by contrast, are a pleasure to read.
The transliterations of the Sanskrit mantras and hymns follow the precision international system which uses diacritical marks. This system, originally developed by European scholars in the nineteenth century, has long been the "gold standard" for transliteration of Sanskrit texts due to the direct one-to-one correspondence with the Sanskrit alphabet. (I have been glad to see that this system has become more and more universally used for transliteration of Sanskrit.) It is here employed with great accuracy, and in a typeface of unsurpassed readability. I have many versions of some of the Sanskrit hymns and mantras in this book, and in the many other books of Swami Satyananda Saraswati, but I always choose to read the versions in Swami Satyananda Saraswati's books because I can always count on them to be the most accurate and readable versions available.
Besides the Sanskrit texts in both Devanagari script and in Romanized transliteration using the international system, one is also treated to Swami Satyananda Saraswati's highly accurate, but also energetic and enthusiastic English translations. Without deviating from the precise meanings of the texts, the Swami manages to include and convey his own love and enthusiasm for this ancient and sacred literature. I rarely look elsewhere for definitive translations.
Also, when perusing the catalog of Swami Satyananda Saraswati's books, don't be misled by the titles into thinking that they convey the full range of the contents. The books are always crammed with "extras," often mantras only peripherally related to the main topic, but in this way one gets a spectacular collection of the greatest Sanskrit mantras in existence.
For those dedicated to the performance of puja, these books are indispensible. For those who just love Sanskrit and all the wonderful hymns and mantras, these books are a treasure trove. I don't recite every mantra in ever book — not by any means — but there are some in every book that I love to sing and recite. And I buy all the books also just as a way of saying "thank you" to Swami Satyananda Saraswati for rendering this wonderful service to all Sanskrit lovers, and doing so in such a conscious and conscientious way. Thank you, Swamiji! We've never met, but I'm one of your silent (until now!) fans and admirers.
---
By M. Parekh "maa sevak"
godsend -even better if you can find a cd with original chanting and follow both together as even if you do not know the meaning the energy creates a truly a remarkable unique experience!
---
By Linda R. Talbott "She Who Flies" (Silver City, NM)
The Chandi path, by Swami Satyananda Saraswati of the Devi Mandir Ashram in Napa Valley, is both an incredible story and a path of discovery of and worhship to the Divine Mother. The story is an incredible epic of how the Goddess in numerous forms battles the "Great Ego" and his forces of negative thoughts, such as "Too Much" and "Too Little," "Self Conceit" and "Self Deprecation," Pride, Confusion, etc. ~ all negative thoughts.
It is a fearsome battle that takes place over many chapters, but eventually, the Goddess wins and a great celebration ensues. But the Chandi Path is more than an epic story; it is also a path of worship and discovery. I found much to identify with in the negative thoughts and much to be greatful for because, though they were defeated, they were ultimately accepted by the Goddess and taken up to the heavenly realms.
One chapter in particular, Chapter 11, identifies many of the qualities of the Goddess such as "the instrinsic nature of earth," "the Energy of Consciousness Which Pervades All," the "Source of Refuge," "the Eternal Energy of Creation," "Faith," "Self-sustenance," "Constancy," "She Who is Beyond all Time," and others. What is given through this ancient sacred text is a method of achieving clarity through the removal of negative thoughts and replacing them, as we identify with the Goddess in all Her forms, with positive qualities most of us would seek to achieve.
Each time I chant the Chandi Path, my experience of it becomes deeper and richer; I discover more meaning ~ nuances that become clearer with each chanting; and my love for the Goddess, in all Her forms, becomes greater. What Swami Satyananda Saraswati has done in his translation of this and other ancient texts is made them fresh and new for the present. This is tremendous gift, that the Chandi Path is made accessible to all, including westerners, in the present time.
---
By Chris Kirner (Pacific Northwest)
Swami Satyananda Saraswati of Napa Valley, CA is both a scholar and a true son of his beloved Divine Mother. He and Shree Maa have brought the traditions of puja (ceremonial worship) and path (recitation of Sanskrit scriptures) to the West in a big way.
The Chandi Path, also called the Durga Saptashati, part of the Markendaya Purana, holds a central position in the Shakta tradition, though it is relatively unknown to Western yoga practitioners and those interested in Hindu practices.
In this Story, Divine Mother manifests in various forms to do battle with ashuras (demons) like lust, anger, passion, too much, and too little. Of course, she wins in the end and there is great celebration.
The magic of chandi recitation (at the very least), is that as one chants the mantras of the text the activity of the mantra shakti corresponds to what occurs in the story — so the story of the Chandi is really the story of you (and me).
This book contains the original sanskrit in devanagiri, an English transliteration (Sanskrit in English alphabet), and an English translation.
Though the sheer size of the text is daunting at first, if one is serious about experiencing its profound nature, one may begin small and work up to the full text. It does get easier over time.
---
By Tapasi (Heaven)
The Chandi Path shows us how to be close to God by cultivating a relationship with the Divine Mother Chandi and purifying ourselves to be able to see and accept Her infinite blessings. Ancient Rishis chanted the mantras of the Chandi and gained self realization, and it will work for us as well if we are sincere in our desire to know and love the Goddess. Swami Satyananda says the one who understands it completely is Lord Shiva. When we regularly recite the mantras with devotion we become Shiva–"the consciousness of infinte goodness". It is truly a divine gift to have a translation of this timeless scripture. The more you study the English and practice the Sanskrit mantras the more you become absorbed in the bliss of Divine Union. You begin to fall in love with that which has the capacity to offer unconditional love in return. In this world of chaos and darkness we can call on our Mother and she will come and carry us towards the light. The Chandi Path is like the arms of Divine Mother. I am sincere in my desire to know and love God and from my own experience I would be lost without the Chandi Path. Swamiji has also translated many other books and Pujas to help us along our path. Find what touches your heart and go all out for God. Om Shanti Shanti Shanti.
Chandi is the Goddess who tears apart thought. When the thoughts are gone, the mind is still and in that we experience our true state of being as perfect bliss. The Chandi Path (also called the Durga Saptashati and the Devi Mahatmyam) is more than a translation of an ancient Hindu text, it is the story of our lives. From an intellectual standpoint, it is a practicle guide to spritual transformation as we can offer all our diffuculties to her and one by one, she will take care of them all. She brings Too Much and Too Little into balance, cuts down the generals in the great army of the Ego, destroys Self-Conceit and Self-Deprication, makes us free from desire and offers endless blessings of pure love. She is Durga, Kali, Saraswati, Lakshmi and all the Goddesses waging a battle against the forces of duality to bring us into union with the divine. Along with the Sanskrit mantras, Swami Satyananda offeres a beautiful English translation of this magical scripture. To even be inspired to study the Chandi Path is the blessing of the Goddess.
---
By Jumpha
Chandi is the Goddess who tears apart our inner demons (asuras). The most formidable of these is the Great Ego who attempts, at every turn, to enslave the potential divinity within us all. The Great Ego has an entire retinue of followers including Self Conceit, Self Deprecation, Hypocrisy, Too Much, Too Little, and Want of Resolution, who aid him in stymieing our spiritual aspirations. The Chandi Path is literally the Path to recognizing our own spark of divinity. It is the story of how the great Goddess manifests in the lives of Her devotees to teach them to live life with devotion, love, respect and meaning. Swamiji's meticulous and lucid translation brings the very essence of the Goddess to life.
---
By A Customer
The Chandi Path is not a book to be picked up casually. It is a roadmap to the Divine, within and without. It should be approached as one would approach the Goddess Herself, with a sacred attitude and a deeply sincere effort. This work comes down to us from milleniums past through the dedication of Markandeya and the spiritual teachers who followed him, originally passed down through the oral tradition, then through written versions in Sanskrit and now in this English translation by an American Hindu who is both a scholar and a devout sadhu. Swami Satyananda Saraswati has worshipped the Goddess most of his life. He describes the Chandi Path as a training manual. I see it more as a roadmap to the Divine. It helps us to discover Divine Reality in the form of the Goddess who is Herself created from the combined light of all the gods and goddesses. It helps us to examine our own thoughts and motivations and to see how they prevent us from seeing the divine in ourselves and others. To perform the Chandi according to the ancient tradition takes great self discipline. It is in itself a purifying austerity, a deep sadhana. But the Goddess wants us to start where we are, not to judge ourselves. Learn to sit correctly and comfortably, to pay attention to the text and start the grand adventure of going step by step towards union with Her.
---
By A Customer
The Chandi is a beloved scripture which has been recited daily throughout India for many centuries. Also known as the Sri Durga Saptasati or the Devi Mahatmyam, it is taken from the Markandeya Purana and considered to be a commentary on Vedic hymns to the Goddess. This archetypal story of Goddess Durga slaying the demons represents the lower aspects of our nature that need to be purified and transformed spiritually, which only God's grace can accomplish.Told in puranic form, the actual purpose of the Chandi is relinquishment of thought leading to surrender of ego and ultimately, realization. From the translator: "Daily reciting the verses, we offer to Mother all our troubles, afflictions, all manner of thoughts and perturbations-even the very ego itself; and one by one She cuts them down, purifies them with the vibrations of Her mantras, until we, too, become the One of Intuitive vision who only desires the Highest Wisdom which removes the attachments of ego."
"This translation breathes new life into this sacred scripture which for many Hindus is itself a sadhana (spiritual practice). Translations throughout the text of the various aspects/forms of the Gods as well as demons gives Western devotees a deeper understanding of this supremely inspiring classic. We read this new Chandi during our yearly Navaratri celebration and everyone was appreciative of its lucidity. An exquisite image of Mother Durga from Bengal graces the cover."
---
By A Customer
Dear Sirs, Can you help me to find electronic library where I can get free access to Swami Satyananda's books. Due to crisis in Russia my fee is too small to make the order. My only link with Spirituality and Yoga is Internet. Thank you, Alexander Ochapovsky, Ufa-city, Russia
---
By Joan Allenby, Wisconsin
The Chandi Path book with English transliteration and translation by Swami Satyananda Saraswati is excellent!!!! The Devi Mahatmayam is a must-have for any devotee of Divine Mother yet, there are very few translations of this sacred text and even fewer which have both a translation as well as English transliteration. Both of these make this book accessible to people who cannot read Sanskrit. Also, I just love the big font it makes it a joy to chant! After searching for many alternative texts, I recommend with absolutely no hesitation Chandi Path by Swami Satyananda.
---
By Anand, Waukeegan
The Chandi Path by Swami Satyananda Saraswati is a torch light on the path to God. I highly recommend it for all seekers of God. Jai Maa!
---
By Arundhati Dasgupta, San Diego
Swami Satyananda's Chandi Path is a beautiful gift from Divine Mother Herself to all Her devotees. As a child, I heard verses from this beautiful scripture being chanted in temples and was told that it is a story of how Divine Mother destroys asuras (demons). It seemed like a beautiful story from ancient times.
Reading this Chandi Path is translation made me realize that this not a story of some distant past it is happening here and now Inside of me. It is the story of Divine Mother destroying all the negativities in my very being, each time I chant the Chandi.
If you want to become pure, destroy all negative tendencies within you, please Divine Mother, make your life Divine. Please get a copy of the Chandi Path and start chanting right away!!!!
You will see the beautiful change in your life immediately! Jai Chandi Maa!
---
By Srilakshmi
What a pleasure to read your Chandi Path book! I am amazed. I have never been a Shakthi worshipper, but by some circumstances, I read your book. I am just so inspired after reading your soulful translations praising the Divine Mother. I also watch the Devi Mandir webcams and some of your videos. You chant with so much enthusiasm and energy… You are such an inspiration.Many many thanks… I will meet you (by the grace of God) soon!