Inventory Clearance Sale – 40% off while supplies last
Price=$12.95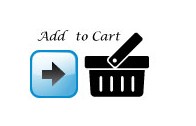 ---
The Study of Chapter One is the most in depth analysis of the Chandi Path available. It breaks down each word of Chapter One and includes an elaborately detailed account of the segments of time enumerated from a fraction of a second, to the length of  one exhalation of God.  It also includes other additional background information that a chanter of the Chandi will enjoy and benefit from immensely.
About the Author
Swami Satyananda Saraswati is considered to be one of the foremost Vedic scholars and Sanskrit translators in the West. He is the author of nearly 60 books in nine different languages representing a significant contribution to the understanding of Hinduism and Vedic religious practices.
Swamiji comes from the Dashnami lineage of Adi Shankaracharya, and belongs to the Saraswati tribe of renunciates and scholars who are living the life of a teacher and a knower of wisdom, worshiping with both spiritual knowledge and devotion. His Guru, Swami Amritananda Saraswati, initiated him into the Vedic Knowledge, Sanskrit, and the Chandi Path and sacred fire ceremony as his primary system of spiritual discipline in 1971.
He practiced the recitation of the Chandi Path in the Himalayan snow and in the hot springs of Bakreswar. Through this rigorous penance, he became impervious to the influences of heat and cold. Through his experiences walking the length and breadth of the Himalayas over 15 years, Swamiji fell in love with Sanskrit and became proficient in numerous languages including Bengali and Hindi. Wherever he went he would learn the local systems of worship and inspire those around him to participate. Swamiji's expertise and experience spans many different religious traditions. His realizations and teachings make him a living example of Ramakrishna's Gospel, "as many as there are individuals, so many are the paths to God".
In 1979, Swamiji met Shree Maa when he was performing a vow of worship in a small temple in the interior of West Bengal. They toured India, spreading their divine love and inspiration by performing pujas, homas, and sharing their realizations, and teaching their methods of spiritual practice. In 1984 they came to America and established the Devi Mandir, where he and Shree Maa shine their beacon of light from Napa, California. Today, they share all their resources to give every individual an opportunity to access these spiritual teachings.
Product Details
Paperback: 73 pages
Publisher: Devi Mandir Publications (December 2003)
ISBN-10: 1877795585
ISBN-13: 978-1877795589
Product Dimensions: 8.1 x 5.3 x 0.3 inches
Shipping Weight: 4 ounces
Book Reviews of Chandi Path-Study of Chapter One
---
By Mrtyumjaya
Jai Ma!
The Chandi Path is one of the most important scriptures of the shakta tradition. Swami Satyananda is a traditional shakta guru who speaks out of his personnal experience. This book is a must have for the sadhakas and seekers alike.
I also recommend Swamiji's webclasses on the Chandi Path and other books available on his website.
---
By Vinay Ram
My understanding of the Chandi has been greatly aided through the study of this chapter. I recommend this study to all seekers of God!
---
By Gopal Chand
Exactly what I needed as a student of Sanskrit, every word is explained and then the overall meaning. The introduction provides the background and understanding of philosophical issues. Great book! Highly recommended!
---
By John Billings
Any serious devotee of Divine Mother must study this book. I hope additional books on the rest of the Chandi will be available as well.
---
By Lokesh Vijay
The Chandi Path Study of Chapter 1 provides the background story about Markendeya Muni who authored the Chandi. That in itself is very inspiring. I am really enjoying my Chandi chanting after studying this book. I recommend it for all Sanskrit students and also those you wish to make their spiritual practice more meaningful.
---
By Amelia Hillby
In addition to understanding each word in the translation I really enjoyed the discussions on various topics like different types of Samadhi in this book. What a great aid for spiritual aspirants! Thank you Swami Satyananda and Shree Maa!
---