Inventory Clearance Sale – 40% off while supplies last
Price=$12.95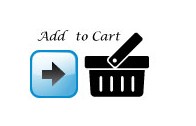 ---
In Chapter Two, Chandi is propitiated by the Gods, and bedecked with divine ornaments.  Then She cuts down the many Generals of the Ego.  In various ways She and Dharma, her Lion tear apart the appendages of the Great Ego and restore harmony to the universe.  This book is highly recommended for Sanskrit students, scholars of philosophy, or anyone interested in the Glory of the Goddess as a tool for personal transformation.
Product Details
Paperback: 64 pages
Publisher: Devi Mandir Publications (2004)
ISBN-10: 1877795607
Book Reviews of Chandi Path-Study of Chapter Two
---
By Joseph AlphonseExcellent book provides a great understanding of the Chandi! Can't wait to read Chapter Three!
---
By Shivali SinhaAfter chanting the Chandi for a few years, I have been waiting for a book that explains everything at the grassroots level  and that is what this book does. It provides a really deeper feeling for what is happening in the Chandi both from the point of view of the story, as well as how it applies to my life. Thank you for this excellent resource.
---
By John BillingsThis study provides a thorough introduction to what is happening in the Chandi in Chapter Two and then word-by-word meaning. Each page in this book is a meditation as is each verse of the Chandi. This book itself is a gift to all devotees of the Chandi presented lovingly by Swami Satyananda Saraswati and Shree Maa. I am very grateful to them for this gift as it is helping me considerably.
---
By Gopal ChandAfter studying chapter One I was waiting to do the same with the next chapter and here it is! Divine Mother answered my prayer with this book! It is excellent!
---
By Elizabeth PymGreat follow up book to Chapter One study! Thank You!!
---