Price=$22.95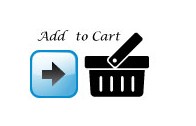 ---
The Samashti Upasana or Cosmic Puja, is the meditation and worship of all the forms of divinity in existence; all the deities of the universe.  Pu is punya, which means merit.  Ja is jata, which means giving birth.  Puja is activity that gives birth to merit. The action of the greatest merit is to guide one's awareness into the presence of God and to maintain that presence for as long as possible. Through puja we offer all that we possibly can to God and thereby experience peace. This worship is intended to lead us to that objective. Swami Satyananda Saraswati has translated the Cosmic Puja so that we may use it to instill within us that quality of true reverence for all of life in which we actually pay attention. By performing this worship we become so absorbed in the union between the perceiver and the object of perception that we go beyond all duality.Derived from the Chandi Path, the Cosmic Puja describes methods of worship the Divine Mother in her forms as Mahakali, Mahalakshmi, and Mahasarasavati.  Included is the "Panch Devata Puja," the worship of the five divisions of the Hindu Dharma: Shiva, Shakti, Vishu, Ganesh, and the nine planets. Other pujas in this book include: bhuta shudhi (enlivening energy centers), the Yantra Puja, Agni Prajvalitam (enkindling of sacred fire), the establishment of the Sanskrit alphabet in the body, the establishment of life, worship of the Divine Mother's body, the worship of her divine weapons, and much more.  This book is an anthology of practices which accompany and augment the Chandi Path.
About the Author
Swami Satyananda Saraswati is considered to be one of the foremost Vedic scholars and Sanskrit translators in the West. He is the author of nearly 60 books in nine different languages representing a significant contribution to the understanding of Hinduism and Vedic religious practices.
Swamiji comes from the Dashnami lineage of Adi Shankaracharya, and belongs to the Saraswati tribe of renunciates and scholars who are living the life of a teacher and a knower of wisdom, worshiping with both spiritual knowledge and devotion. His Guru, Swami Amritananda Saraswati, initiated him into the Vedic Knowledge, Sanskrit, and the Chandi Path and sacred fire ceremony as his primary system of spiritual discipline in 1971.
He practiced the recitation of the Chandi Path in the Himalayan snow and in the hot springs of Bakreswar. Through this rigorous penance, he became impervious to the influences of heat and cold. Through his experiences walking the length and breadth of the Himalayas over 15 years, Swamiji fell in love with Sanskrit and became proficient in numerous languages including Bengali and Hindi. Wherever he went he would learn the local systems of worship and inspire those around him to participate. Swamiji's expertise and experience spans many different religious traditions. His realizations and teachings make him a living example of Ramakrishna's Gospel, "as many as there are individuals, so many are the paths to God".
In 1979, Swamiji met Shree Maa when he was performing a vow of worship in a small temple in the interior of West Bengal. They toured India, spreading their divine love and inspiration by performing pujas, homas, and sharing their realizations, and teaching their methods of spiritual practice. In 1984 they came to America and established the Devi Mandir, where he and Shree Maa shine their beacon of light from Napa, California. Today, they share all their resources to give every individual an opportunity to access these spiritual teachings.
Product Details
Paperback: 341 pages
Publisher: Devi Mandir Publications (January 1, 2001)
ISBN-10: 1877795704
ISBN-13: 978-1877795701
Product Dimensions: 8.3 x 5.4 x 0.9 inches
Shipping Weight: 1 pound
Book Reviews of Cosmic Puja
---
By Cindy Blanchard
The most clear and practical book I have come across to do worship. Excellent! Excellent! Excellent!
---
By Sudhir Gupta
I got a Cosmic Puja a few weeks ago and feel that it is an answer from God literally for all my doubts regarding how to do puja. For example, I have been wondering how to do tarpana and how to do navagraha puja and pot establishment all this and much, much more is explained in the Cosmic Puja book.
---
By Rajesh Gokhale
The Cosmic Puja book teaches one how to worship all forms of divinity it is so complete in its explanation that it is amazing to me that the book is less than 400 pages and also that is possible to conduct this worship in 3 hours. I ascribe this to the skill of the author in organizing the contents and integrating so many different puja systems in one dynamic framework. The book is as much a work of science as it is a spiritual encyclopedia for earnest seekers of God.
---
By Rajan Sengupta
Swami Satyananda has preserved for all future generations and brought to light in English some of the most ancient systems of worship in Sanathana Dharma. While these systems may be known to pujaris in different temples, it is Swami Satyananda who is making these accessible to all with this wondrous book. I commend the book highly to all.
---
By Prithvi Mohan
What a beautiful and inspiring book I feel that I could just study this book and practice puja for an entire life time. The English transliteration and translations help a lot to bring me closer to the beautiful forms of divinity in Santana Dharma.
---
By Muktimaa
The Cosmic Puja is filled on every page with Bhakti, Jnana, and endless possibilities for creating your own Pujas. The translations are pure and beautiful and vibrate with divinity.
i find that the deeper i delve into the Cosmic Puja, the more Spiritual Gems i discover, filling me with the nectar of devotion beyond measure.
i must say that the world has been so blessed by all the incredible translations Swamiji has done; [many are being seen for the first time in English!]
All of his books have contributed so very much to my own daily sadhana…They are all spiritual gems that radiate so much light! i thank the Divine Mother from the bottom of my heart for bringing these wonderful scriptures into my life!
What more can i say? Please, please! If you love God/Goddess and are looking for spiritual tools to help you enter into the Oneness of Divinity, then discover the joys of worship through the books of our modern day Vyasa Deva…Swami Satyananda Saraswati!
---
By Steven Newmark
This is the most extensive puja I have ever seen. I understand it was the puja that Ramakrishna used. If you want to get deeply into puja and experience the depth and variety of Hindu Gods and Goddesses, I highly recommend this puja.
---
By Shree Maa, Devi Mandir,
Napa, CaliforniaSwamiji has been worshiping with the Cosmic Puja for more than thirty years. Anyone who has seen him performing puja knows that he knows what it means. Now we are all invited to understand.
---
By Swami Shivanandagiri,
JoshimathThe Cosmic Puja is one of the most important compendiums of worship for the Divine Mother. Its origins are in antiquity, but its message is relevant for all posterity. Swami Satyananda's translation is accurate and inspiring.