The Pose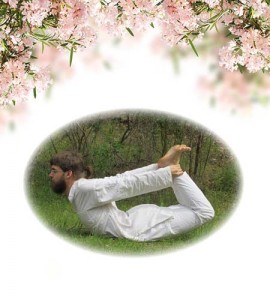 From lying on your stomach bend both legs so the feet point toward the ceiling. Try to reach your hands back and see if you can grab your toes, feet or ankles. Once you have a grip on both legs, lift the thighs off the floor and engage the legs to the extent that is possible in the position of a bow, which is what this posture is called.
Effects and Benefits
Physical – Dhanurasana may appear to be a very involved and difficult posture, but it is a very important pose for the modern day. This pose has an amazing affect on the entire digestive tract and stimulates the organs of the body. It is a very powerful posture that also stretches and strengthens the back. It can also serve to stretch the shoulders as well as the hips.
Spiritual – This pose creates a great energy throughout the body and opens many of the subtle channels called Nadis. The solar plexus of nerves, which is associated with Manipura Chakra, is especially enlivened by this posture.