Inventory Clearance Sale – 40% off while supplies last
Price=$10.00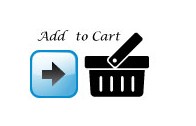 Ganesha is the first son of Shiva and Parvati.  He is the Lord of the Multitudes, the Lord of Wisdom, and the Protector at the Door.  He won the boon from Lord Shiva that He would be the first to be worshiped in any rite of spiritual passage; without Wisdom, it will be impossible for any seeker to unlock the doors to the secret of Enlightenment.
Ganesha Puja is a full and complete puja that contains forms of Vedic, Puranic, and modern worship.  It includes the original Sanskrit, Roman transliteration, and English translation, as well as an article addressing Ashtanga Yoga and the 36 principles of Tantra philosophy.
Product Details
Paperback: 110 pages
Publisher: Devi Mandir Publications; Fourth edition (January 1, 2001)
Language: English
ISBN-10: 1877795461
ISBN-13: 978-1877795466
Product Dimensions: 8.2 x 5.4 x 0.3 inches
Shipping Weight: 5.6 ounces
Book Reviews of Ganesha Puja
---
By dan
Swami Satyananda is one of the foremost teachers of bringing the system and techniques of puja to anyone who is seeking to know it. Ganesha Puja is a very straight forward easy to understand book. the sanskrit is broken up in a way that is pronouncable. and the feelings of euphoria and peace are inherent in the ease and flow of the book.
---
By Robert Gottman
The Ganesh Puja book has the Puja Vidhi for Ganesh, Ganesh Atharvashirsham, Ganesh Chalisa and a beautiful explanation of philosophy too!!! It is really a beautiful book to invoke and live in the presence of He who removes all obstacles from the path of a spiritual seeker. I strongly recommend it to anyone who want so start learning puja and also to seasoned pujaris!
---
By Beth Carmen
I love Ganesha and have been collecting books about Ganesh that last few years I stumbled upon this book from shreemaa.org bookstore and I absolutely love it!
---
By Roopa Mittal
I am doing the Ganesh puja with my little 8 year old daughter and she just absolutely loves it! It is fun to read the translations and I am happy to share my traditions with my child.
---
By Manohar Kaushal
Even though I have been worshipping Ganesh from my childhood I never saw the Ganesh Chalisa till I got this book what a beautiful addition to an outstanding puja book. I enjoy doing this puja as well as chanting the Chalisa! Om Gam Ganapataye Namaha!
---
By Ramesh Chand
Great book for Ganesh lovers and all lovers of God. The puja is simple and yet beautiful and very uplifting.