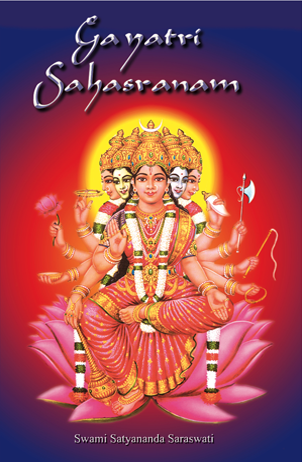 Gayatri Sahasranam iPad or Android App
by Swami Satyananda Saraswati
Price=$9.99
---
Gayatri is the vibration with which we greet the rising Sun in the morning, and therefore She signifies beginnings.
She also is a meter, 24 syllables to the verse. She is the incessant and relentless pursuit of wisdom. She is the feminine expression of the light of the Sun.
The Thousand Names of Gayatri shares the most succinct philosophies, the most subtle ethics, the greatest ideals of spiritual perfection, expressed in alphabetical order, with rhymes and musical tones in harmonic convergence, and rhythms in orders of mathematical perfection, all in one composition.
One has to bow in awe and reverence at the majesty of thought presented by the rsis!
Product Details
App: 213 pages
Publisher: Devi Mandir Publications
ISBN-10: 1877795577
ISBN-13: 978-1877795572
Reviews of Gayatri Sahasranam App
---