Inventory Clearance Sale – 40% off while supplies last
       Price=$19.95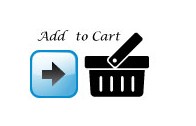 ---
Mind is like a monkey, Hanuman is the divine monkey, ever devoted, ever performing loving service, so full of love and faith that nothing remains difficult for him.  Hanuman Puja, the worship of the blessed servant of Lord Ram will fills our monkey minds with divinity. The orthodox system of Hanuman Puja includes complete Pujas for Ganesha, Guru, and Navagraha, as well as Shiva, Durga and Rama. The text includes the Hanuman Chalisa, Bajaranga Bana, Sankata Mochan, Sankshipta Homa, all the offerings and much more, in the original Sanskrit, English transliteration, and translation.
Product Details
Paperback: 186 pages
Publisher: Sunstar Publishing (IA) (April 1, 2001)
Language: English
ISBN-10: 1-877795-69-0
ISBN-13: 978-1887472913
Product Dimensions: 8.7 x 5.6 x 0.5 inches
Shipping Weight: 9.1 ounces
Book Reviews of Hanuman Puja
---
By Vinod Rajpal, Bombay
Sri Ram Jay Ram Jay Jay Ram!! How can we reach the Divine Feet of Sri Ram without Lord Hanuman! How can we get help from Hanuman without praying to Him; without doing His puja! How simple Swami Satyananda has made it for us to do Hanuman Puja with this book. I am grateful to Swamiji for this gift to the entire world.
---
By Robert Mills, Pittsburgh
So many shlokas and stotrams are there to worship Hanuman – in addition to Hanuman Chalisa, this book also has the Bajranga Bana and the Shankatamochana Hanuman Ashtaka. These and other material in this book add much to my daily worship of Hanuman.
---
By Christa Bollinger, Salt Lake City
The introduction of this book is so inspiring I am just happy to keep reading it let alone doing the puja. I bow to Lord Hanuman, the divine example of pure devotion. Jai Hanuman! Jai Sri Ram!
---
By Debasis Gupta, Louisiana
Excellent book for veterans of puja as well as newbies — it has something for everyone. It is organized in modules so you can do as much or as little of the puja as you want.
---
By Neil Wilson, Connecticut
I have been wanting to learn how to set up a hawan kund and invoke a fire and despite a lot of searching I could not find any straight forward and practical explanation anywhere or from anybody. Then I found this Hanuman Puja book!  It is exactly what I needed and more!!!
---
By Vashishtha Chatterjee, Purohit,
Adya Pith Temple, Dakshineshwar
Hanuman Puja is thoughtfully written and translated. It is well organized according to our ancient traditions. Swami Satyananda Saraswati sings to Hanuman with such devotion that the temple becomes filled with our dear divine Lord!