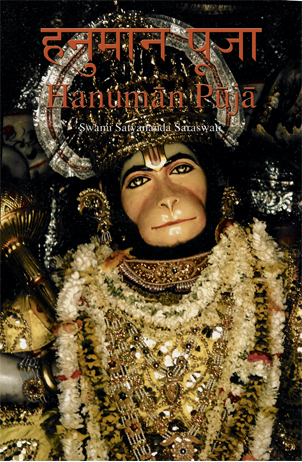 Hanuman Puja iPad or Android App
by Swami Satyananda Saraswati
Price=$9.99
---
Mind is like a monkey, Hanuman is the divine monkey, ever devoted, ever performing loving service, so full of love and faith that nothing remains difficult for him.
Hanuman Puja, the worship of the blessed servant of Lord Ram will fills our monkey minds with divinity. The orthodox system of Hanuman Puja includes complete Pujas for Ganesha, Guru, and Navagraha, as well as Shiva, Durga and Rama.
The text includes the Hanuman Chalisa, Bajaranga Bana, Sankata Mochan, Sankshipta Homa, all the offerings and much more, in the original Sanskrit, English transliteration, and English translation.
Product Details
App: 186 pages
Publisher: Sunstar Publishing
Language: English
ISBN-10: 1887472916
ISBN-13: 978-1887472913
Reviews of Hanuman Puja App
---