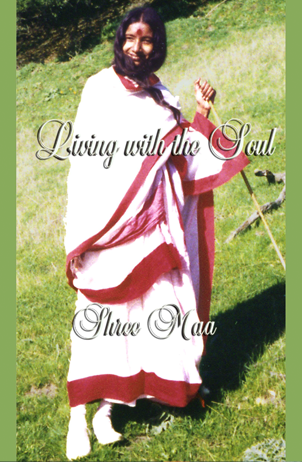 Living with the Soul Android App
by Swami Satyananda Saraswati
Price=$9.99
Coming Soon to iOS
---
"Living with the Soul" is an autobiography of a modern day saint, a collection of interviews with a superior individual, who has been recognized around the world for her outstanding contributions of spirit, service, loving and joyful inspirations and teaching. This is a story of a most remarkable human being, who has attained the heights of spiritual greatness.The story is told in her own words, in an English so sweet as to betray her rural beginnings, about a village girl who, by virtue of her spiritual inclination, became an example and an inspriation for communities of seekers around the world.Shree Maa has been recognized and appreciated by peoples of all walks of life, and the story of her journey is a classic example of human potential, no matter what field of endeavor one may choose.
Product Details
Paperback: 214 pages
Publisher: Devi Mandir Publications; First edition (January 1, 2007)
Language: English
ISBN-10: 1877795720
ISBN-13: 978-1877795725
Product Dimensions: 8.1 x 5.4 x 0.6 inches
Shipping Weight: 10.4 ounces
Book Reviews of Living with the Soul
---
By Professor Mary Ann Jones
Living with the Soul is a classic in spiritual literature, comparable to Autobiography of a Yogi. But this book is different: Shree Maa completed the journey, a truly liberated woman in every way!
---
By Prabir Mitra, President, Sanatan Dharma Society, Kolkata, India

Living with the Soul is an incredible saga of a spiritual warrior. Not only has Shree Maa led such an amazing life, but her ability to articulate it with such inspiration is really exceptional.
---
By Ramnath Narayanswamy
What an extraordinary book (Living With the Soul)! I was in bhakti and tears most of the time! I went through the book heartfully, mindfully, truthfully! What a stunning personage! I was spellbound by her tales, her wit and her pithy, yet lethal doses of wisdom. I have yet to complete a few pages, but I could not resist the temptation to communicate Amala's and my feelings. We are deeply touched by Shree Maa!