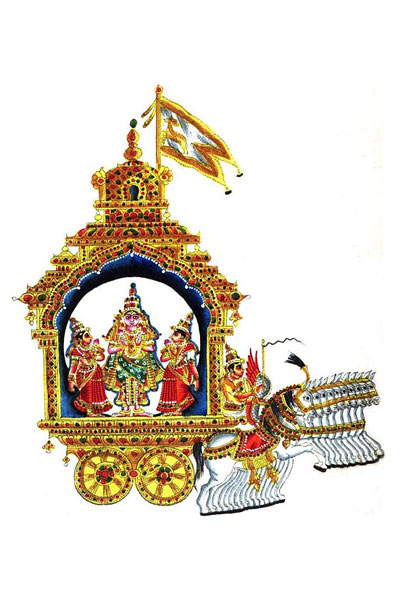 Soma, also known as Chandra, is the Moon. Chandra symbolizes the Light of Devotion, as it nurtures life with the ebb and flow of its soothing cool rays.
Soma (Sanskrit: सोम, soma) is individualized consciousness as it manifests through the mind and emotions. It is the feeling nature that unites the body with the soul.
The Moon reflects the Sun's light according to the lunar phases, reminding the Earth that, on Purnima (the full Moon) the mind is fully reflecting the light of the soul and on Amavasya (the new Moon) the body, (represented by the Earth) is blocking the light from reaching the mind.
In like manner, creativity is influenced by the Moon cycles. Amavasya represents the moment of creation, when the sperm meets the egg. Purnima is the fructification of that seed. The Moon's tidal influence is also responsible for controlling the flow of water which provides growth and healing as well as the medicinal potency of plants and herbs.
---
Soma's Mantra
---
Listen to the mantra
Podcast: Play in new window | Download