We are pleased to announce the release of our new book, Spiritual Business.
Available now on iPad App and Google play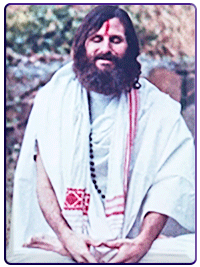 This book begins with riveting stories and experiences from Swamji's early days as a wandering sadhu in the Himalayas.
In these never-been-told before stories, Swamiji candidly shares how each of these experiences impacted both his spiritual life and his approach to business, and how he eventually harmonized his spirituality with making a contribution in the world.
Swamiji then reveals the importance of making a Plan for our lives and provides a life-changing Goal Setting Workshop designed to move you toward your dreams.
"Without a goal, there can be no path; without a path, there can be no journey; without a journey, we wander through life; and in wandering there can be no fulfillment."  ~ Swamiji
Offered next is a practical approach to making your Plan a reality, through developing a budget. Included are all of the necessary tools required to build your personal nest egg, such as budget spreadsheets and even a video!
In addition to goal setting and budgets, the App gives an entertaining presentation of the basics of financial management:
The benefits of Compound Interest
The need for Diversification
How to perform Asset Allocation
The basics of Fundamental Analysis
How to use Technical Trading indicators.
In the final chapter, Swamiji shares his profound wisdom on the importance of applying righteousness and ethics to business transactions, as well as the importance of charitable giving.

These timeless financial principles, combined with an entertaining presentation, make this App truly unique.
Spiritual Business is a resource that you will want to refer to again and again, at any stage of life.
Jai Maa!
Reviews of Spiritual Business App
"This is a really good book! The stories and teachings are tremendously inspiring and engaging! I'll be reading and re-reading it for years to come! In fact, this weekend is a great time to do the goal setting workshop again."
~ Ramya Ranganathan
"When I read the beginning pages I could barely make out the words my eyes were so full of loving and inspiring tears!!!!
Vivek and I actually have a date this morning to re-do step one- Goal setting. We are always evolving so it's so important to go back and check our goals to see what has been accomplished and what needs to be refined!
Thank you Swamiji and Pushpa Maa for this exquisite piece of art!"
~ Sadhana Shakti