Price=$15.00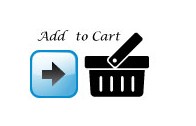 ---
Pronunciation and the Chandi Samputs contains a collection of stories about sadhus' chanting, the constituent ingredients of intention, motivation, sincerity, attention, attitude, and understanding. It shares an outline of the history of Sanskrit literature, and it details the origins of transliteration into Roman characters. It discusses the various methods of chanting and it describes the differences in the alphabets of the differing languages of India. It details techniques of how to extend the length of time, emphasis and intensity of absorption into the worship of Chandi. Ultimately it defines many of the Chandi Samputs, and describes the attainments for which each would be employed.It's a small book, but  it is very important for students of Sanskrit and especially important for devotees in their path to refine their understanding and sincerity.
About the Author
Swami Satyananda Saraswati is considered to be one of the foremost Vedic scholars in the West. He is the author of nearly 60 books in nine different languages representing a significant contribution to the understanding of Hinduism and Vedic religious practices.
Swamiji comes from the Dashnami lineage of Adi Shankaracharya, and belongs to the Saraswati tribe of renunciates and scholars who are living the life of a teacher and a knower of wisdom, worshipping with both knowledge and devotion. His Guru, Swami Amritananda Saraswati, initiated him into the Vedic Knowledge and the worship of Chandi and the sacred fire ceremony as his primary system of spiritual discipline in 1971.
He practiced the recitation of the Chandi Path in the Himalayan snow and in the hot springs of Bakreswar. Through this rigorous penance, he became impervious to the influences of heat and cold. Over 15 years time spent walking across the length and breadth of the Himalayas of India, Swamiji became proficient in numerous languages including Bengali and Hindi, and he fell in love with Sanskrit. Wherever he went he would learn the local systems of worship and inspire those around him to participate. Swamiji's expertise and experience spans many different religious traditions. His realizations and teachings make him a living example of Ramakrishna's Gospel, "as many as there are individuals, so many are the paths to God".
In 1979, Swamiji met Shree Maa when he was performing a vow of worship in a small temple in the interior of West Bengal. They toured India, spreading their divine love and inspiration by performing pujas, homas, and sharing their realizations, and teaching their methods of spiritual practice. After some years they came to America.
Today, Swamiji is the administrator of the Devi Mandir, where he and Shree Maa continue to shine their beacon of light from Napa, California. They also own and operate several other properties in America as well as India. What they offer is a rare combination of ancient wisdom and modern sophistication. Their website has 295 hours of free classes, a group forum with 1,820 active members, live webcasts averaging 2,000 views per program, and receives over 900,000 hits a month with more than 40,000 unique individual visitors from more than 106 countries around the world. They are Registered Apple Developers and have converted many of their published books into multimedia Apps for the iPad. They are registered to offer University Continuing Education credits for students, and they are doing everything they can to expand their depth and breadth of resources to give every individual an opportunity to access these spiritual teachings.
Product Details
Unknown Binding: 92 pages
Publisher: Devi Mandir Publications; 1st edition (2004)
Language: English
ASIN: 1877795615
Book Reviews of Pronunciation and the Chandi Samputs
---
By Michael Grier, Colorado
Just from reading scholarly articles and hearing Sanskrit professors talk, I am learning that an important topic for discussion is the best way to pronounce mantras and do chanting. As a Sanskrit student, I worry about this a lot as I want to learn and be confident in my pronunciation.
Given this background, I was delighted to read Swami Satyananda and Shree Maa's book on Pronunciation and Chandi Samputs. It greatly clarifies a lot of the debates and helps my understanding a lot. Thank you!! I recommend this book to all Sanskrit students as well as scholars and devotees.
---
By Joseph Mckee, Seattle
Great book that helps one get deeper into the Chandi.  The description of the Chandi samputs and explanations are so clear and practical. Incredible learning! Thank you!
---
By Robin Varghus, Raleigh
If you have any problem there is a special prayer you can say, a specific mantra you can do and this book tell us what that mantra or prayer is. Whether you want more devotion or material wealth or get rid of fear, there is a long list  of mantras that are applicable to that situation. I tried to use one of the mantras and got amazing results so I cannot recommend this book enough. It is a practical guidebook for all aspects of human life. Excellent!
---
By Jeffrey Woodward, Austin
All aspects of this book are so interesting. It is amazingly practical in its outlook and yet touches upon the most subtle aspects of philosophy and spirituality. Wonderful book for any student of Sanatana Dharma.
---
By Rohit Kapoor, Kolkata
Swami Satyananda and Shree Maa have explained in lay man's terms for the benefit of modern-day man living in India and in the west the true meaning of chanting and mantras. I feel very illuminated from just reading this book and thank them for their teachings and all the stories and guidance provided in many ways through out this book. It is a very important book for everyone to read both in the east as well as in the west.