Price=$20.00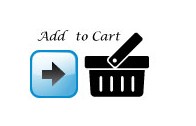 ---
Every object in creation has a name that correlates with a form. In addition to its designated name as defined by the language that is spoken, every object in creation also has a natural name that describes its intrinsic movement or vibration. All vibrations create sound, whether audible to us humans or not. Those sounds are what we call the natural names of the objects in creation. In Sanskrit we call an object's natural name its Bīja, or seed, and in this way the name is inherent to the form.
Spiritual ideals such as Wisdom, Love, Peace – even Divinity – all have natural names. These are known as Bīja Mantras. These mantras are divine words of power that focus the mind on a desired vibration. This book contains the Bīja Mantras for the Chaṇḍī Pāṭhaḥ, from the Śrī Tantra Durgā Saptaśatī, written by Shivadattashashtri published in 1973 in Kanpur.
Reciting the Bījas, the natural names, of all the verses of the Chaṇḍī Pāṭhaḥ, and contemplating the meanings of the Bījas and the verses, will generate added enhancement to your sādhana and bhāvana (to the feeling, to intuitive cognition, and to the intensity of our reality) and will bring more of these vibrations into sharper focus.
Product Details
Paperback: 304 pages
Publisher: Devi Mandir (August, 2019)
ISBN 978-1-877795-180-3
Product Dimensions: 8.5 x 5.5 x 1 inches
Shipping Weight: 0.858 lbs
Book Reviews of the Secret Bija Mantras of the Chandi Pathah
(no reviews yet)
---