Inventory Clearance Sale – 40% off while supplies last
Price=$19.95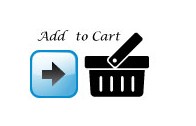 ---
She is the Guru, She is the Goddess.  She is the inspiration for many thousands of spiritual aspirants in many parts of the world.  Her every action reflects the abandonment of selfishness.  This book is a powerful combination of  important teachings including: the Kashyapa Sutras, the Guru Gita, and the Lalita Trishati.  The Kashyapa Sutras is a series of delightful discussions with Shree Maa and Swamiji in which they share engaging, humorous stories, deep, universal philosophies,  and transcendentally sublime songs. The Guru Gita recounts the dialog between Parvati and Shiva regarding the relationship between the Guru and disciple, and how to serve the Guru.  Lalita is the playful, beautiful and beloved Goddess.  She is also the Goddess who distinguishes the individual forms and names of this creation.  The Lalita Trishati Stotram is the three hundred names of the Playful Divine Mother.  These three teachings combine to make a foundation upon which to establish devotional practices. Each three parts of this book are invaluable to lovers of philosophy, the Guru, and the Playful Divine Mother.  Complete with Sanskrit, Roman transliteration and English translations. Also included is a list of seed mantras designed to transform negative vibrations into positive ones and a glossary of key Sanskrit words.
Product Details
Paperback: 274 pages
Publisher: Devi Mandir (July 1996)
Language: English
ISBN-10: 187779516X
ISBN-13: 978-1877795169
Product Dimensions: 8.4 x 5.6 x 1 inches
Shipping Weight: 15.2 ounces
Book Reviews of Shree Maa: The Guru and The Goddess
---
By Mahavir Nanda
The Guru and the Goddess is really three seperate books under one cover. I was surprised to see such a wealth of knowledge in one book. I found this rare culmination of Hindu wisdom to be extremely illuminating.
The author's treatment of the Kasyapa Sutras is quite unique in that it is the only series of classes by Shree Maa and Swami Satyananda that is currently in print. Swami Satyananda is a student of Vedic philosophy who has actually lived these ancient teachings. His twenty years studying with various Gurus and the fact that he spent his formative years growing up in California have made him a unique translator of eastern wisdom. In this series of classes, Swami explains the Kasyapa Sutra's to a group of western students. His practical, accessible teaching style allows the students and therefore the reader to apply these ancient teaching to our hectic, western life. In addition, questions from the students and comments and songs from the Swami's Guru, Shree Maa make this a most delightful and informative work.
The second section of the book is comprised of Swami Satyananda's translation of the Guru Gita. As in all his Sanskrit translations, Swami has the ability to make Sanskrit scriptures comprehensible to the western reader. The Guru Gita is the most important scripture for understanding the relationship between Guru and disciple and is a crucial text for anyone who is interested in the Guru disciple relationship.
The Lalita Trishati is a joyful rendition of the three hundred names of this playful Goddess. This is a very engaging scripture for any lover of the Divine Mother. It is very rare to find an English translation of these mantras. The combination of Sanskrit and Roman phonetic transliteration allows the reader to utilize this scripture immediately as one of the foundations for their spiritual practice.
This incredible book contains such a wealth of spiritual wisdom. There is so much to absorb that you could literally work with this one book for the rest of your life and be completely satisfied. I would recommend this book highly.
---
By A Customer
This book would be priceless if it only contained the Lalita Trisati Strotram, the song containing the 300 names of the Beautiful, Playful, Beloved Goddess. These are the songs which bring the most pleasure to the Goddess. Enjoy it! But this book also contains the profound Guru Gita loved by millions and treasured by devotees all over the world in a new sacred translation which conveys with its poetry the very attitude of devotion necessary to approach the Guru.It also presents the Kasyapa Sutras in a lively description of Swamiji and Shree Maa in action teaching their devotees. As Swamiji explains the ancient Sanskrit teachings which offer a firm foundation for spiritual practice and Shree Maa adds her sublime wisdom and her inspired singing, you will feel as though you are seated at the feet of the Supreme Guru.You don't have to go to India!Let these Divine Teachers show you how to find Truth within.
---
By Chris Kirner, Pacific Northwest
This book contains an enlightened commentary of the Kashyapa Sutras, a transliteration and translation of the Guru Gita, and the Lalita Trishati, a beautiful and powerful method of Shri Vidya worship.
The Guru Gita and Lalita Trishati are offered as part of the tradition of pathah, or repitition of scriptures. This type of practice, while daunting at first, is powerful and rewarding.
Swami Satyananda Saraswati of Napa Valley, CA is a spiritual master
presenting a tradition largely unknown outside of India, a Sanskrit
scholar and a true lover of God.
---
By Ms. Read
Although I have many of Swami Satyananda Saraswati's books, this is one of my favorites. It is a spiritual powerhouse…and it is actually three books in one! Packed with lots of amazing information, it's a "must have." A real blessing of a bargain.
---
By Rajesh Bhalla, Castro Valley
This book is a veritable treasure chest. The Kashyapa Sutras are translated and explained in such detail that you feel you are in the direct presence of Kashyapa Muni (the sage who expounded these sutras or sayings). There are many, many helpful hints for a spiritual seeker at any point on his path to Divine.
---
By Prithvi Mohan, San Jose
I really liked the translation of the Guru Gita. It removed many conflicts in my mind about my relationship with my Guru and helped me have more clarity and deeper devotion. I am grateful to Swami Satyananda for this translation and strongly recommend this book.
---
By Sandra Ostrom, New York
This book is a combination of three texts: Kashyapa Sutras, Guru Gita and Lalitha Trishati. Each of them, in themselves, would have been a perfect and beautiful gift. Taken together, they are a bouquet of flowers fragrant with divine knowledge and pure love. I would happily recommend this book for building a strong and lasting relationship with Divine Mother.
---
By Haresh Pilani, New York
I love The Guru and the Goddess book. Chanting the Guru Gita is very powerful and the translation here makes the meanings come alive and be practically applicable. The Kashyap sutra discussions are awesome! Can't imagine how wonderful it must have been to be there!! Overall, great book  highly recommended.
---
By Arun Raj, Chicago
I have been chanting the Lalita Sahasranam (1000 names of Divine Mother, Lalita) for some time now. I came across this book and saw the translation of Lalita Trishathi (300 names). I feel so fortunate. I am really, really enjoying reading these names and they have enriched my practice considerably.