Price=$22.95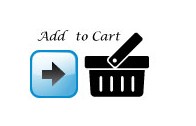 ---
-Introduction on Spiritual Business-
Spiritual Business tells us the stories from the life of a wandering mendicant.
which has taught him how to organize his material life, and he was ultimately blessed with such success.
He was able to finance a series of ashrams around the world, with the spiritual pursuits of a number of seekers by following the rules of financial analysis and stock trading.
As well as being an entertaining presentation of fundamental analysis for investments, the book also defines technical trading indicators and shows how to employ them.
Product Details
Paperback: 244 pages
Publisher: Devi Mandir (October 2018)
ISBN 9781877795114
Product Dimensions: 8.5 x 5.5 x 1 inches
Shipping Weight: 0.858 lbs
Book Reviews of the Secret Bija Mantras of the Chandi Pathah
---