Inventory Clearance Sale – 40% off while supplies last
         Price=$20.00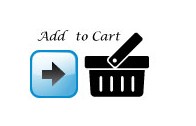 ---
The Sundar Kanda is the beautiful chapter from the Ramayana, which is a divinely inspired Indian epic. Ram has lost His wife Sita, and on his search for her, he meets a whole host of monkeys and bears who assist him in his search. The Beautiful Chapter of Tulsidasa's Ramayana is filled with deep philosophy, examples and admonitions of how to behave with the purest ethical behavior. It is great fun to chant, and the end of the book includes the Rama Stuthi, Hanuman Chalisa, Bajaranga Bana, Samkata Mochana, Hanuman Arati, Jai Jagdish Hare and Raghupati Raga, as well as other additions. Roman and Bengali transliterations have been included along with the original Hindi and English translation.  Now Devotees around the world can join in singing and understanding this fascinating scripture, which is both a depiction of the ideals of perfect behavior and an allegory of the odyssey of the Soul.
About the Author
Swami Satyananda Saraswati is considered to be one of the foremost Vedic scholars in the West. He is the author of nearly 60 books in nine different languages representing a significant contribution to the understanding of Hinduism and Vedic religious practices.
Swamiji comes from the Dashnami lineage of Adi Shankaracharya, and belongs to the Saraswati tribe of renunciates and scholars who are living the life of a teacher and a knower of wisdom, worshipping with both knowledge and devotion. His Guru, Swami Amritananda Saraswati, initiated him into the Vedic Knowledge and the worship of Chandi and the sacred fire ceremony as his primary system of spiritual discipline in 1971.
He practiced the recitation of the Chandi Path in the Himalayan snow and in the hot springs of Bakreswar. Through this rigorous penance, he became impervious to the influences of heat and cold. Over 15 years time spent walking across the length and breadth of the Himalayas of India, Swamiji became proficient in numerous languages including Bengali and Hindi, and he fell in love with Sanskrit. Wherever he went he would learn the local systems of worship and inspire those around him to participate. Swamiji's expertise and experience spans many different religious traditions. His realizations and teachings make him a living example of Ramakrishna's Gospel, "as many as there are individuals, so many are the paths to God".
In 1979, Swamiji met Shree Maa when he was performing a vow of worship in a small temple in the interior of West Bengal. They toured India, spreading their divine love and inspiration by performing pujas, homas, and sharing their realizations, and teaching their methods of spiritual practice. After some years they came to America.
Today, Swamiji is the administrator of the Devi Mandir, where he and Shree Maa continue to shine their beacon of light from Napa, California. They also own and operate several other properties in America as well as India. What they offer is a rare combination of ancient wisdom and modern sophistication. Their website has 295 hours of free classes, a group forum with 1,820 active members, live webcasts averaging 2,000 views per program, and receives over 900,000 hits a month with more than 40,000 unique individual visitors from more than 106 countries around the world. They are Registered Apple Developers and have converted many of their published books into multimedia Apps for the iPad. They are registered to offer University Continuing Education credits for students, and they are doing everything they can to expand their depth and breadth of resources to give every individual an opportunity to access these spiritual teachings.
Product Details
Paperback: 222 pages
Publisher: Devi Mandir (January 1, 1998)
ISBN-10: 1877795259
ISBN-13: 978-1877795251
Product Dimensions: 8.4 x 5.5 x 0.8 inches
Shipping Weight: 11.2 ounces
Book Reviews
By Tom Leary, New Jersey
This Ram Navami I had the opportunity to attend a kirtan at a friend's house where they were chanting the Sundar Kanda using Swami Satyananda's book as the book has both English transliteration and translation, I could follow along. It was an incredible experience!! I ordered the book and have been reading it and learning and enjoying very much. If you are devotee of Sri Ram, you MUST HAVE this book. It is incredible!
By Suresh Balagopalan, Sacramento
The great thing about Swami Satyananda's Sundar Kanda is that it is the only Sundar Kanda that I have seen which has both devanaagri, English transliteration and translation. It is accessible for everybody. By the way, it also has Bengali! The translation makes the story jump up at you. I recommend it highly.
By Dennis, Taos
There are few stories as beautiful as the Ramayana and yet there is so much learning and subtlety behind the story. Swami Satyananda's translation of Sundar Kand helps us to understand this portion of the Ramayana at different levels what is happening outside in the story and what is happening at more subtle levels. Last but not the least He shows us how to understand the story of Ramayana in our own lives It is a great book for all these and many more reasons which you will understand when you read it yourself!!! Jai Siya Ram!
By Rakesh Gupta and family, San Jose
Ram, Sita, Lakshman and Hanuman all come alive in Sundar Kand book by Swami Satyananda it is great for reciting in a group as well as individually. Our family is enjoying the book and the translation. Thank you Swamiji!
By Ramesh Chand, St Louis
The most beautiful translation of Sundar Kand I have seen thus far! I love reading it again and again and again. Jai Sri Ram! The Sundar Kand is such a delight! It is an allegory describing the Individual Soul's search for his Perfect or True Nature which has been stolen by the selfishness of Ego. The Individual Soul is played by Lord Rama (the Avatara of Lord Vishnu). His wife, Sita, plays the role of True Nature. Hanuman, the Lord's devotee, plays the role of Pure Devotion. What touches me the most deeply is the descriptions of the Lord and the Love he shares with his devotees. When a devotee understands the intrinsic nature of Consciousness (of Lord Rama), he shall have no desire to stop singing to the Lord. his only prayer will be to be blessed with eternal devotion.The final verses say "The Lord of Light is the Repository of all Qualities which lead to Happiness, the Destroyer of all Doubts, and the Remover of all Sorrow. Oh Foolish Mind! Leave all the vain hopes and false desires of this world of objects and relationships, and always sing and listen to the word of God. The song of the qualities of the Leader of Light is always beautiful and bestows all welfare. Who will listen to this with respectful attention will cross this ocean of the world without any other spiritual discipline. This excellent translation of one of the most beloved works of Hindu sacred poetry beckons us to enter into a relationship with the Lord and to see our own consciousness reunited with our true nature.
By Mahavir Nanda
The Sundar Kand is a very magical chapter of the Ramayana. I have seen it sung in India and the US many times and I can attest to the power of reading or singing this story. I know of people whose lives were dramatically changed by singing the Ramayana only once. This book allows a sincere seeker to read both the original verses and the English translation and be moved by the beauty of this ancient poem. It is most wonderful when read or sung with a group of people.
With his English translation, Swami Satyananda breathes life into the story of Hanuman's adventures in Lanka. The Sundar Kand is also a story of the very personal relationships that Sita, Hanuman, Lakshman and Vibishana have with Rama. These relationships come to life in this wonderful translation. The author has brilliantly captured the beauty and emotion of Tulsidasa's poetry.
For me, the emotional impact of the Sundar Kand is it's demonstration of God's love for his devotees. The author's translation allows us to listen in as Rama, Sita, Hanuman and Vibishana so elegantly express their love for each other. For instance, one of the most poignant moments in the Sundar Kand, is when Sita, Rama's wife, is being threatened by Ravana, the ego. He tells her that if she won't sleep with him, she will be killed within one month. Sita cries in despair, "O Lord, you have completely forgotten me." Then Hanuman appears before Sita and gives Rama's message to her. Ram says "Since you have been separated from me, dear Sita , everything has been it's opposite. The new shoots of trees appear like fire, night appears to be the dreadful night of dissolution and the moon is as bright as the sun. A person's pain becomes a little less if they share it, but with whom can I speak who could understand? The truth of my love for you, my Beloved, only my mind can understand. And that mind is always with you. Know this to be the essence of my love. Listening to the message of the Lord, Sita became so absorbed in thoughts of love that she forgot her body.
Later in the Sundar Kand, when Hanuman returns to Rama with the good news that he has found Sita and she is alive, we find this exquisite exchange between Rama and Hanuman. "Listen, Hanuman, neither among Gods, men or men of wisdom has any embodied being performed such a great benefit to me as you have done. I cannot think that I will ever be able to perform a benefit to you of a similar value. Listen dear one, I have thought it over extensively and have concluded that I cannot be free from my debt to you." Tears came to his eyes and his body trembled.
Hearing the Lord's words and seeing his pleased countenance, Hanuman was filled with Delight. He fell to earth at the Lord's feet and called,"Protect me, protect me, oh Supreme Divinity." Again and again the Lord tried to raise him, but lost in deep love he would not get up.
The intensity of the love of a pure devotee like Hanuman for God is palpable in these flowing verses. Many books talk about devotion, but Swami Satyananda's Sundar Kand lets you feel that devotion. If you only read the English translation, you will be blessed by beautiful devotional poetry that captures a profound spiritual mood. If you chant or sing the verses you will be moved by this ancient scripture. This is a book that any serious spiritual aspirant will enjoy.