Inventory Clearance Sale – 40% off while supplies last
       Price=$17.95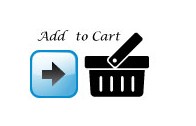 ---
The stories of the Swami Purana comprise an anthology of select stories from the folklore of ancient India and a modern day presentation bringing relevance and freshness to these classical teachings. This collection represents a small bucket drawn from the immense ocean of spiritual wisdom. These stories originated from the Vedas and Upanisads, were amplified in the Puranas, enhanced through the epics of Ramayana and Mahabharata, and explained in both the Shrimad Bhagavatam and Devi Bhagavatam. They have been arranged into a chronology from the Satya Yuga to the beginning of the Kali Yuga, and are tied together by a lineage of events from the disappearance of Sati, the wife of Shiva, and the destruction of the God of Love, to the birth of King Janamejaya and the commencement of the Age of Darkness. The stories are filled with many levels of meaning, and they are lots of fun. They are a joy to read aloud, act out the parts, and share this heritage with children and friends.
About the Author
Swami Satyananda Saraswati is considered to be one of the foremost Vedic scholars and Sanskrit translators in the West. He is the author of nearly 60 books in nine different languages representing a significant contribution to the understanding of Hinduism and Vedic religious practices.
Swamiji comes from the Dashnami lineage of Adi Shankaracharya, and belongs to the Saraswati tribe of renunciates and scholars who are living the life of a teacher and a knower of wisdom, worshiping with both spiritual knowledge and devotion. His Guru, Swami Amritananda Saraswati, initiated him into the Vedic Knowledge, Sanskrit, and the Chandi Path and sacred fire ceremony as his primary system of spiritual discipline in 1971.
He practiced the recitation of the Chandi Path in the Himalayan snow and in the hot springs of Bakreswar. Through this rigorous penance, he became impervious to the influences of heat and cold. Through his experiences walking the length and breadth of the Himalayas over 15 years, Swamiji fell in love with Sanskrit and became proficient in numerous languages including Bengali and Hindi. Wherever he went he would learn the local systems of worship and inspire those around him to participate. Swamiji's expertise and experience spans many different religious traditions. His realizations and teachings make him a living example of Ramakrishna's Gospel, "as many as there are individuals, so many are the paths to God".
In 1979, Swamiji met Shree Maa when he was performing a vow of worship in a small temple in the interior of West Bengal. They toured India, spreading their divine love and inspiration by performing pujas, homas, and sharing their realizations, and teaching their methods of spiritual practice. In 1984 they came to America and established the Devi Mandir, where he and Shree Maa shine their beacon of light from Napa, California. Today, they share all their resources to give every individual an opportunity to access these spiritual teachings.
Product Details
Paperback: 365 pages
Publisher: Sunstar Pub Ltd (February 1, 1999)
Language: English
ISBN-10: 1887472614
ISBN-13: 978-1887472616
Product Dimensions: 8.3 x 5.5 x 0.9 inches
Shipping Weight: 1.1 pounds
Book Reviews of Chandi Path
---
By Jumpha
The Swami Purana, written and translated with unparalleled erudition and devotion by Swami Satyananda Saraswati, is a brilliant anthology of some of the tales that illustrates the wisdom and classical teachings of the "Sanatana Dharma." This particular collection of folklore is an excellent resource for people from all walks of life, from those who are scholars in the field to those who are looking for an introduction to Hinduism. Swamiji provides us with a handy and clear explanation of Sanskrit pronunciation in all his books, including this one. The stories themselves exist on several layers of meaning. One could read them as mythology or allegory, depending on the context. However one chooses to read the Swami Purana, all will derive great enjoyment and pleasure and will learn much about the vast and rich heritage of Hinduism.
---
By A Customer
This fun and inspirational collection of mythology takes the reader on a transformational journey as the characters battle the forces of duality, take refuge in the divine and fulfill their dharma, the ideal of perfection we all seek to follow. A great introduction to the wisdom of the Vedas and Upanishads, from the marriage of Shiva and Parvati to the birth of Krisna and much more. Swami Satyananda Saraswati does a beautiful job conveying the knowledge and bliss of these ancient Indian myths. It's a blessing to find such wisdom available in our modern western society. I would recommend sharing these short stories with the entire family. It was a great joy reading Swami Purana and I plan to read it again and again.
---
By A Customer
This compendium of ancient stories is a delightful way to learn more about the rich history of the Indian heritage. Each story is short and engagingly told by Swami Satyananda. I found these stories to be conscise and easy to read with an undercurrent of cosmic humor. You can read the whole book from beginning to end to get a chronological view of Hindu Gods and Goddesses. You could also read stories randomly or choose a particular section that appeals to you and not lose the impact of these wonderful tales.
You can feel the oral traditions that these stories spring from as you read through this book. You can almost hear village elders reading these stories aloud around a communal fire. This evocative quality made the Swami Purana, for this reader, a different kind of reading experience. This is not a ponderous philisophical treatise . Instead, it carries the warmth and joy of reading a bed time story to your children. At the same time there are many nuggests of profound truths hidden within each story. This is a good book to help you understand Indian religion and philosophy as well as a fun book to share with your children. Highly recommended.
---
By A Reader
This book is so much fun! Swamiji has gathered stories of the Gods and Goddesses of India and presented them in a lively fashion which invites the reader to enter into their play. This is a book you will read again and again and want to share with your family and friends. The stories are full of delight, adventure and spiritual instruction. It is enjoyable to read them aloud (to yourself or others). My copy is almost worn out from the many times I have revisited it and I have given copies as well-received gifts. Treat yourself to the stories of the Hindu heritage told by a Master Storyteller.
---
By Mimi Singh, Washington
If you have a child or if you are a child at heart this is a must-read!!! The stories are so very much fun. You learn about history, philosophy, psychology and most importantly spirituality! Read it to your little one as a bed time story or to yourself. I found that I could not put the book down, once I started reading!!
---
By Deborah Radcliff, San Francisco
I am reading the Swami Purana stories to my children and I find that they take me back to my childhood when my grand mother used to tell me such stories. The breadth of the stories and the spiritual lessons make them very interesting and illuminating. Iam loving them as much as my little ones. I feel blessed to share these spiritual treasures with them.
---
By Rohit Shroff, Amherst
I grew up in India and thought I knew a fair amount about Hindu mythology 'till I started reading Swami Puranas. There is a such a rich tapestry of philosophy, culture and moral teachings in these stories that I am happily overwhelmed!! I wish my father had told me these stories when I was young. What a glorious book Swami Satyananda has shared with all of us!
---
By Amy Burton, Pennsylvania
Great collection of stories, just fun, fun, fun!!!! If you like fun and you enjoy stories and want to share it with friends and family, you will really like this book I did!
---
By Jack Statton, New York
Swami Purana stories are really timeless and yet they are told in a simple way that makes it accessible to western audiences. I really recommend this book as a great way to understand the philosophy of Santana Dharma and where all those teachings are coming from!