Every year, one month prior to Shivaratri, Shree Maa during Her daily puja, makes hundreds of tiny Shiva Lingams out of clay while chanting mantras. She worships these tiny clay Shiva Lingams through Shivaratri.
Then, on the Sunday following Shivaratri, Shree Maa, Swamiji and the congregation journey past Napeshwara, to the river. It is here that a puja is done and the Shiva Lingams are offered to the river.
This year, due to the heavy rains, the river water flowed thunderously over the rocks and around the winding corners. The strong energy of the river, combined with the congregation's bhava from having just chanted the Chandi Path, expressed itself in a very playful puja in which Shree Maa danced in the rain.
Enjoy these two videos and the photo gallery: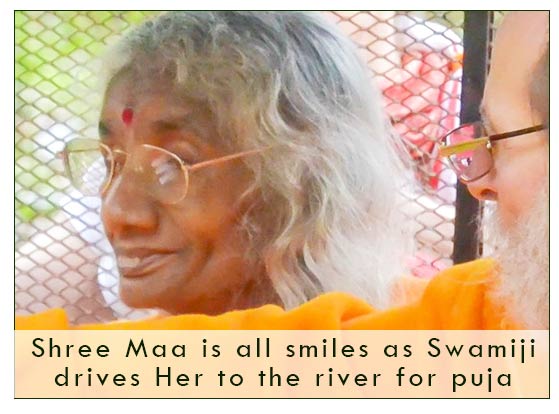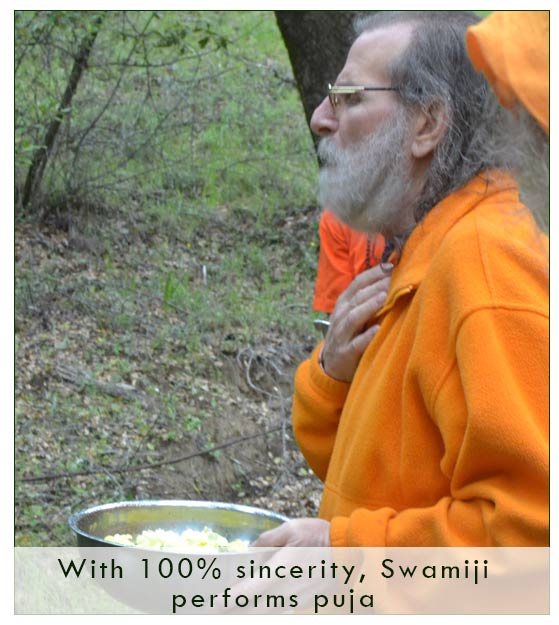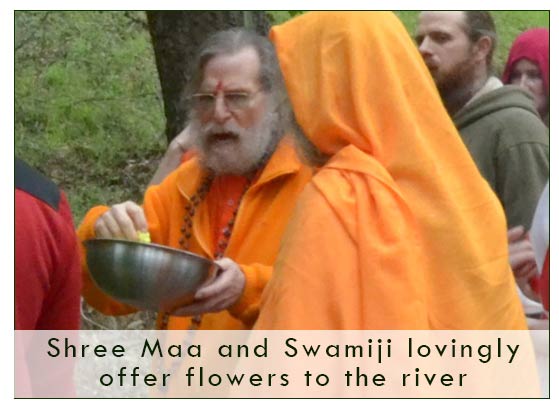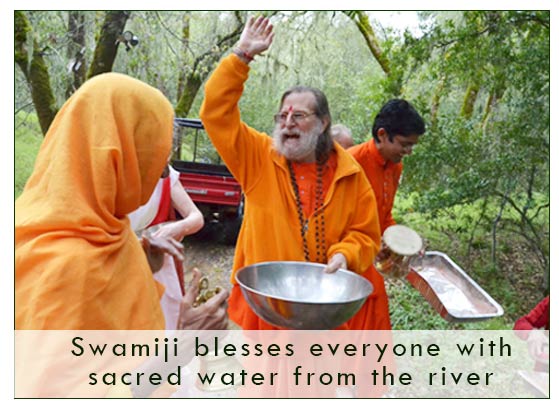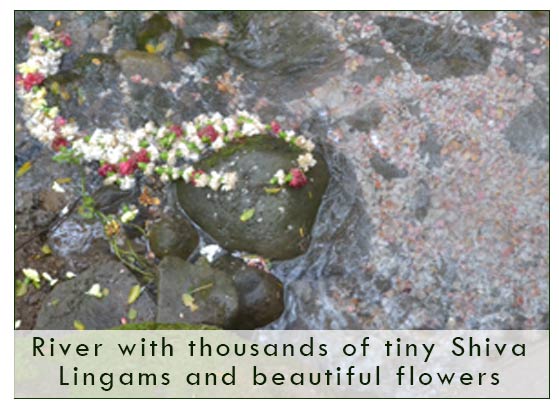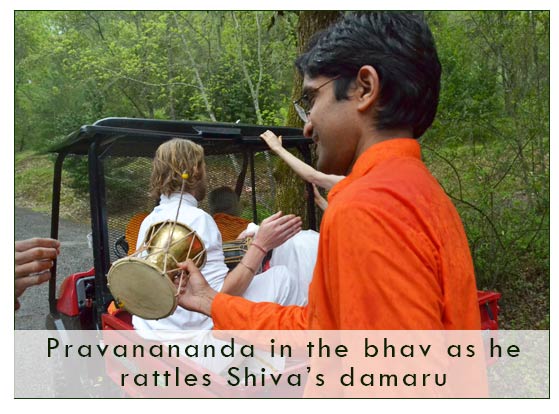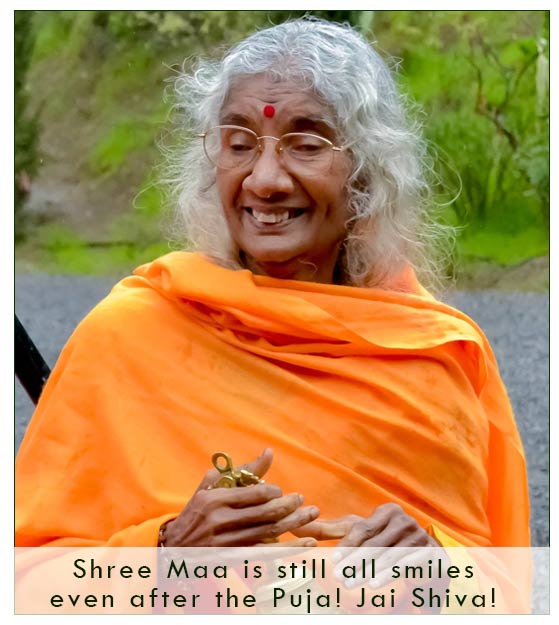 Hara Hara Mahadev Ki Jai!