Yoga is a path of holistic spirituality.
We provide the tools you need to infuse all aspects of your life with the wisdom, love, and harmony of the yoga tradition.
Spiritual Business
Learn how to prosper in business and define life's goals.
Astrology
All about the planets and how to bring them into harmony by using mantras.
Relationships
Use your relationships to come into harmony with God.
Cooking
Sattvic vegetarian recipes from Shree Maa's kitchen! Traditional Indian and other dishes.
Poetry
Inspiring and heart-felt poetry from devotees around the world.
Sacred Travel
Stories of holy pilgrimage sites and travelogues from Shree Maa and Swamiji's adventures.
Astrology
The study of the nine planets, called the Navagraha, is important as it is believed that the Navagraha have a major influence in our lives. We offer mantras and perform puja to the Navagraha, especially in times of obstacles or deciding the timing of major events in our lives, such as marriage, moving to a new home, or attending a job interview.
View Astrology Section
Cooking
Shree Maa teaches that cooking is an act of worship. While preparing the food, we should contemplate God and recite mantras. This will purify the food and make it delicious! As a demonstration of Her unconditional love, Shree Maa shares Her favorite recipes.
View Cooking Section
FAQs and Video Excerpts
This section contains a large variety of spiritual answers covering topics that are relevant to seekers of all ages and backgrounds. You will find answers about relationships, living in the world, the guru-disciple relationship, as well as answers regarding specific practices, scriptures, mantras, and deities.
Mantras
A great collection of mantras that can be used throughout the day for various purposes. Do you want a mantra for offering food, curing illness, or simply a mantra to surrender to the Divine Mother? You will find it all and more…
View Mantras Section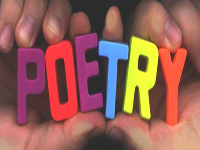 Poetry
Divine love, longing, separation, and joy, has always been expressed through poetry.
We hope you find inspiration in this collection of poems, written by Devi Mandir devotees from around the world.
View Poetry Section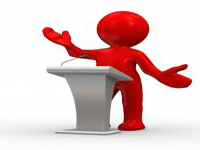 Presentations
These presentations share the wisdom and practices of Sanatan Dharma and empower us to apply this wisdom in our every day lives. In doing so, we find a path by which we can achieve our goals and manifest our Ideal of Perfection.
Sanskrit
The language of the Gods. This is a growing collection of Sanskrit terms, vocabulary and grammar.
View Sanskrit Section
Spiritual Business
How dharmic principles like making sankalpas (setting goals), treating people with dignity and respect, and being content with even small gains can be applied towards a for-profit entity.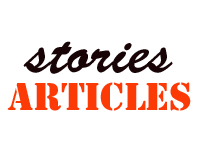 Stories & Articles
This section contains a lot of wisdom from Shree Maa and Swamiji! You will find Q&As, articles, explanations of specific scriptural verses and mantras, and messages from our own Divine Mother, Shree Maa. We hope you enjoy and find value in all that this section has to offer. Peruse at your leisure!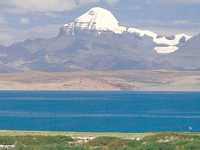 Travel
Here are descriptions of some of the places we have visited, along with what we did while we were there, and in many cases what we found by doing it. Also, we have included information about other places of worship, where you might want to visit.
View Travel Section
Yoga
This section is devoted to the practice of Yoga Asanas, by which we bring our bodies into balance, health, and harmony. It also includes Yoga Philosophy, Pranayama Practices, and the techniques that can help prepare us to sit for periods of worship and meditation.
View Yoga Section
Featured Content
How to Make Your Relationships Spiritual
Learn about the spirituality of male-female relationships and gain wisdom on how transform your relationships into a form of sadhana – a spiritual practice.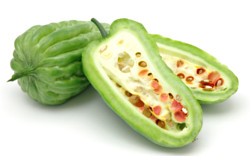 Simple Health: Potato and Bitter Melon Recipe
Bitter Melon is an Asian vegetable with amazing health-giving properties. It can aid in treating anything from a simple stomach ache to cancer and diabetes. It also protects the heart from irregularities and helps prevent clogged arteries. Use this delicious recipe to get a healthy dose of bitter melon.
How to Balance Your Life With 4 Easy Budgeting Steps
This article walks through you a simple step-by-step process by which you can make a budget and start to organize your finances. This is part of the first step of yoga, and it's integral to a practice of holistic spirituality in the modern day.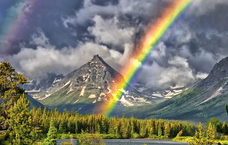 The Ultimate Guide to Making Your Dreams Come True
It is possible to have your dream life. You just need a little inspiration and a little clarity. This is a check list of questions and helpful tips to assist you in working through how to create the life you really want.
Learn Vedic Astrology – The Glory of the Sun
Understand the divine qualities of the Sun and how its placement in the birth chart affects your nature.
Testimonials
"I have been watching the webcasts for the last 3 days and am completely entranced. I can't wait for the broadcasts to start each day." – Brindavanshakti
"I am incredibly and continually impressed with Swamiji and his answers. He is an absolute treasure of knowledge, very rare even amongst all the Indian Sadhus I have encountered — which have been more than a few. His answers are never more verbose than they need be and they show such a seat of authority and great clarity. I am very thankful for all your help Swamiji – the online Temple is now a daily part of my life and a great resource for my own development of wisdom and devotion." – Surya
"These classes are alive!" – Jason
"Even on the hardest of days these classes never cease to uplift me and invoke inspiration! Swamiji's intense devotion and Shree Maa's loving compassion is awe inspiring. Thank you always." – Samantha
"I feel honored to sit at the lotus feet of the Gurus as they walk us through each verse of the ancient texts and explain the sacred mantras and how we can apply their meanings into our everyday lives. Swamiji is so exhilarating to listen to – I can feel his love for the Goddess in every word he speaks." – Sadhana Shakti
"When I first became interested in Shiva-Shakti worship, I couldn't even imagine where to go to really learn. Shree Maa and Swamiji answered my prayers. They continue to give me the knowledge, wisdom, and practical know-how I need conduct this ancient worship. And it's just so cool. When I sit to the chant the mantras, I feel empowered. I feel beauty. I feel peace." – Shivani
"The lessons that are offered in these classes are so universal, so all inclusive, that any individual who attends will surely extract some worth from them. It is such an honor to invite Shree Maa and Swamiji into my home every evening!" – Svarupananda
"Swamiji is not only realistic with his advice but he is also extremely practical and motivating as well. He only speaks from his true experiences and knowledge which gives me hope that I too can live the life that he does." – Vivekananda
"I just watched one of your video classes again and I am overwhelmed with gratitude for the knowledge and wisdom you have made available for devotees all over the world. I must tell you, or I will burst. You are my inspiration, my compass, and I continue to learn so much from you."- Henny
"I wouldn't miss your class for anything in the world! You are the most divinely humane Swamiji I have ever met. It is a privilege attending your class." – Manjushri
"Your teachings are a treasure trove of spiritual wisdom. Even when I had other things to do, I could not tear myself away from your class. Your teaching is so inspiring it mesmerizes me!" – Kurt Dornauer
"I have completed the Siva Beginners Puja classes. I enjoyed it so much and have learned so much from them. It is now my sadhana. Thank you so much for giving me directions along the path." – Colleen
"I'd like to thank you from the bottom of my heart for your explanation of the scriptures – for they answered (and they're still answering) my doubts." – Vidya Bharati