This is an adorable Christmas story brought to us from Neelima in Delhi. In this story Shree Maa exemplifies the meaning of receiving with gratitude. Enjoy!
The Christmas festivities in Delhi start by second week December, but for some of us the yuletide spirit sets in after Kartik Navratri with the arrival of Shree Maa and Swamiji for their annual retreat in India. It is the start of celebrations when our home is filled with divine music, chanting, the fragrance of marigolds and incense, with people from all over coming for her blessings; and every meal is a feast.
To complete the "Christmassy" effect, Shree Maa aptly fits into the role of Santa Clause. Most of her many red suitcases are filled with presents, personally selected by her, neatly packed and labelled. Sweaters, jackets, T-shirts, vitamin supplements, chocolates, toys, watches, jewellery, food items – just like Santa Clause – there is something for everyone.
Soon as she settles down, Shree Maa's thoughts are with her devotees back in the US, and the gifts she must take back for them. Off she goes shopping afresh.
On one of these shopping trips in Delhi, of which I was a part of, we visited the bustling Sarojini Nagar market to buy Saris.
While common mortals, such as myself, would spend considerable time checking out most of the stock in the store, the converse applies to Shree Maa. She is the "dream customer." She knows exactly what to buy, gives clear instructions to the salesman, and knows in the first glance which ones are right. Twenty saris bought in less than fifteen minutes flat! And she apologizes to the salesman for inflicting more work on them!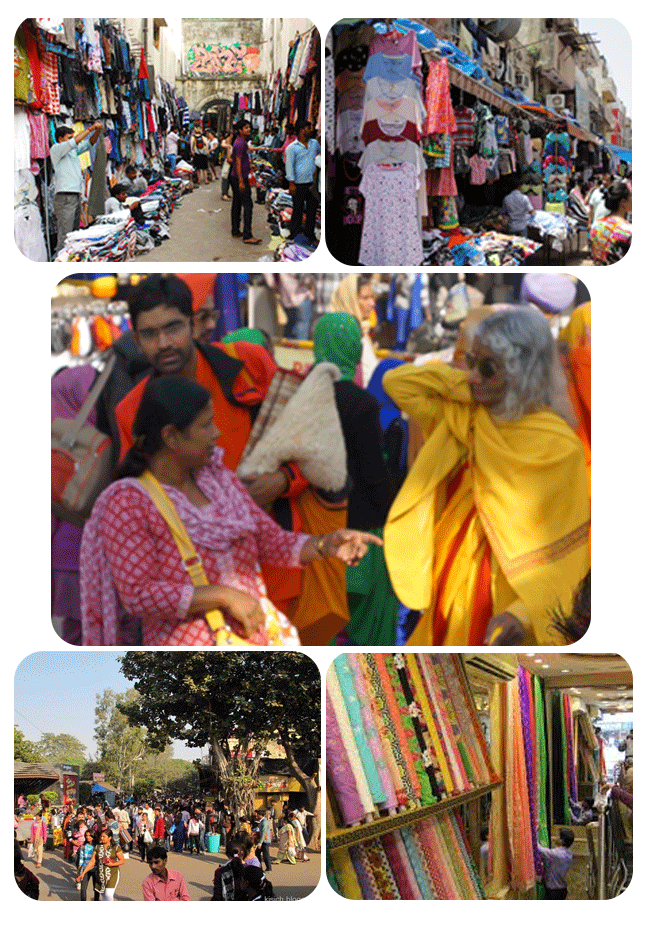 Shree Maa has been to this store a few times and the owner, Mr Hari, and his assistants are totally in thrall of our Mother. The staff always persists on offering her tea, juice, cold drinks etc in turns. I politely inform them that she cannot consume sweet drinks and we have the water for her. However Pratibha and I could do with some water.
Soon enough a tray with disposable glasses sloshing with water was brought. Much to my surprise and alarm, Shree Maa picked up a glass and took a sip. When in India, Shree Maa always has only bottled mineral water, in view of her sensitive health.
Filled with curiosity and concern, I later asked her about this. Shree Maa replied,
"It was an offering with love and I accepted it as a blessing."
Shree Maa's heart is full of compassion and love, and she keeps on showering her blessings unmindful of her own discomforts. I bowed down before her and felt blessed to have been there.
Jai Shree Maa!