Price=$10.00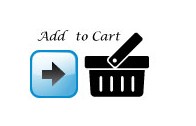 ---
Durgam means difficulties, Durga is She Who Removes All Difficulties. This book is a lovely introduction to the worship of Durga and is recommended for anyone interested in learning about the Divine Mother Goddess. The Durga Puja Beginner book includes English translation, Roman transliteration as well as the original Sanskrit.
Product Details
Paperback: 64 pages
Publisher: Devi Mandir Publications; Second edition (January 1, 2001)
Language: English
ISBN-10: 1877795305
ISBN-13: 978-1877795305
Product Dimensions: 8.4 x 5.2 x 0.2 inches
Shipping Weight: 4 ounces
Book Reviews of Durga Puja Beginner
---
By Deborah Radcliff, San Francisco
I can say with absolutely no hesitation that my life has changed since I started doing the Durga Puja a few months ago. This book is EXCELLENT!!! It shows all the steps and explains the process very clearly. This is transliteration in English as well as translation. I feel Durga Maa has entered my life in a very concrete way. If you want to invite Her into your life — do Durga Puja.
---
By Richard Nafzinger, California
If you sense a tugging in your heart to know the Divine Mother, and would like to learn an ancient system of worship for Her, then this is the place to start your journey.
Swami Satyananda has provided an invaluable resource, complete with the Sanskrit text (if you happen to know Sanskrit), an English transliteration (so you know how to pronounce the Sanskrit mantras), and an English translation that is absolutely poetic. His words come from a loving devotion to Durga that is both tender and majestic. I have worn out 2 copies of this book, because I practice this puja every day.
The book has complete instructions for what you do, such as "pour some water in the right palm. Sip some water after each om vishnu, then clean hands with remaining water and dry." Besides that, the book comes with technical support as well – a website address, email address, and a Yahoo Group that has thousands of messages, files, and databases, as well as over 1000 members who want you to experience the joy of communion with the Holy Mother. It doesn't get any better than that!
---
By  Gerry Johnson, Boulder
The Durga Puja Beginner is an excellent book! The translations and instructions are clear and precise and very helpful for a beginner to Hinduism and to worship practices. At the end of the worship, one feels somehow very uplifted and close to the Divine.
---
By Susan Jacoby, Buffalo
I got the Durga Puja book a few weeks ago and wanted to write to thank Swamiji for this incredible gift. I love it!!!! I begin each day with worship and end it chanting the Durga Mantra. I feel my life is moving in the right direction.
---
By Roopaali Mohanty, Chicago
I always thought that puja is for priests in temples, but after getting the Durga Puja book, I am pleasantly surprised. All the mantras priests in India use in temples are laid out here not only in Sanskrit but in English with translation as well — Amazing!!! I don't think I could have found such a book in India. I am doing my own puja everyday and learning so much I am teaching my children too! It is a great book for the whole family.
---
By Caroline Debois, Amherst
The Durga Puja book has everything to get you started in a simple and easy way! It is a lot of fun to make a relationship with Divine Mother and feed her and clothe her and sing to her. I just love it!!! Thank you for this inspiring book!