Inventory Clearance Sale – 40% off while supplies last
Price=$19.95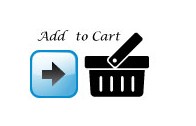 ---
Gayatri is the vibration with which we greet the rising Sun in the morning, and therefore She signifies beginnings.  She also is a meter, 24 syllables to the verse.  She is the incessant and relentless pursuit of wisdom.  She is the feminine expression of the light of the Sun. The Thousand Names of Gayatri shares the most succinct philosophies, the most subtle ethics, the greatest ideals of spiritual perfection, expressed in alphabetical order, with rhymes and musical tones in harmonic convergence, and rhythms in orders of mathematical perfection, all in one composition. One has to bow in awe and reverence at the majesty of thought presented by the rsis!
Product Details
Paperback: 212 pages
Publisher: Devi Mandir Publications (December 2003)
ISBN-10: 1877795577
ISBN-13: 978-1877795572
Product Dimensions: 8.2 x 5.4 x 0.5 inches
Shipping Weight: 10.4 ounces
Book Reviews of Gayatri Sahasranam
---
By Ramesh GuptaGayatri mantra is the mula mantra of Hinduism and is recited at every auspicious occasion. It is a delight to find this book with 1000 Names of Gayatri Maa. The names and the translation are delightful. I enjoy reading them immensely and thank Swami Satyananda Saraswati for this beautiful book!
---
By Manohar KaushalThe Gayatri Sahasranam book brought to my notice yet another string in the garland of names for Divine Mother which are so rich in poetry and so subtle in meaning. This translation, as well as the lay out of the book help readers to get a deeper understanding of the Gayatri. It is a great book!
---
By Ralph CooperI strongly recommend the Gayatri Sahasranam book – the book presents the 1000 names both in stotram form as well as a namavalli. It also shows the Gayatri puja viddhi. It has definitely enriched my worship of Divinec Mother.
---
By Angelina PinsonGayatri Sahasranam book lays out the story of Vishwamitra Rishi and explains how Gayatri came to be. I understand that Gayatri mantra is a very important mantra and have been chanting it for a while now this book helped me understand the background and it is a lot of fun to chant the Gayatri names which are organized in alphabetical order! I would recommend this for anyone who has a serious interest in Sanatana Dharma.
---
By Madhumati VyasI have been chanting different 1000 names of Divine Mother Lalitha, Lakshmi, and Kali for some time and only now saw the 1000 names of Gayatri. I can say with no hesitation that they are just wonderful!!! The poetry and music in them makes them very special and unique. They are a lot of fun to chant either individually or as a group.
---