Budha, Mercury, is the Emblem of Intelligence.
Mercury (Sanskrit: बुध, budha) is the planet of communication, organization, and mental dexterity. As the Emblem of Intelligence, Mercury informs the Sun of current events and offers advice regarding strategy and alliance.
He is the closest planet to the Sun, and the fastest moving, which is indicative of his role as messenger. Budha's flexibility and sociability allows him to adapt to any situation in order to obtain information. He is an expert storyteller, jokester and interrogator.
As the Emblem of Intelligence, Budha traverses ambiguity and materialism unaffected by the ignorance that surrounds him. We find Mercury manifest as search engines on the Internet, intelligence communities such as the CIA, and as the nervous system of the body.
Budha's Mantra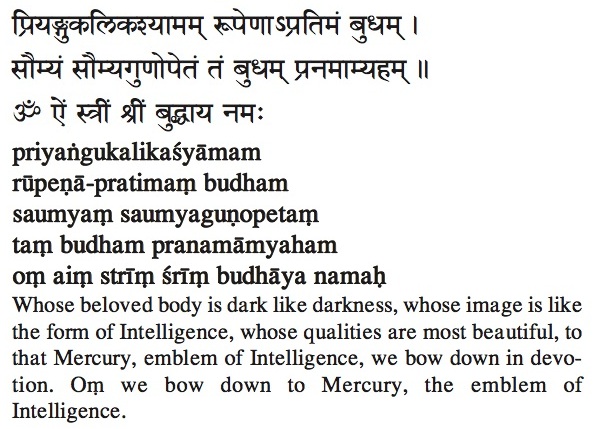 Listen to the mantra
Podcast: Play in new window | Download