The celebration of Shivaratri at the Devi Mandir is unparalleled and 2015 was simply outstanding! We demonstrated our love and devotion for Lord Shiva all night long through song, dance, homa, and puja.
As we did in 2014, we wanted to share this spectacular event simply with pictures, so we added the 2015 photos to the Shivaratri photo gallery. Check it out!
The 2015 Shivaratri Photo Album
Every year, one month prior to Shivaratri, Shree Maa during Her daily puja, makes hundreds of tiny shiva lingams out of clay while chanting mantras. She worships these tiny clay Shiva Lingams through Shivaratri.
Then, on the Sunday following Shivaratri, She walks down to the river that trickles through the Devi Mandir ashram and, with pure devotion, She offers these blessed Shiva Lingams to the river and to Mother Earth. This tradition is so unique that only pictures can describe it: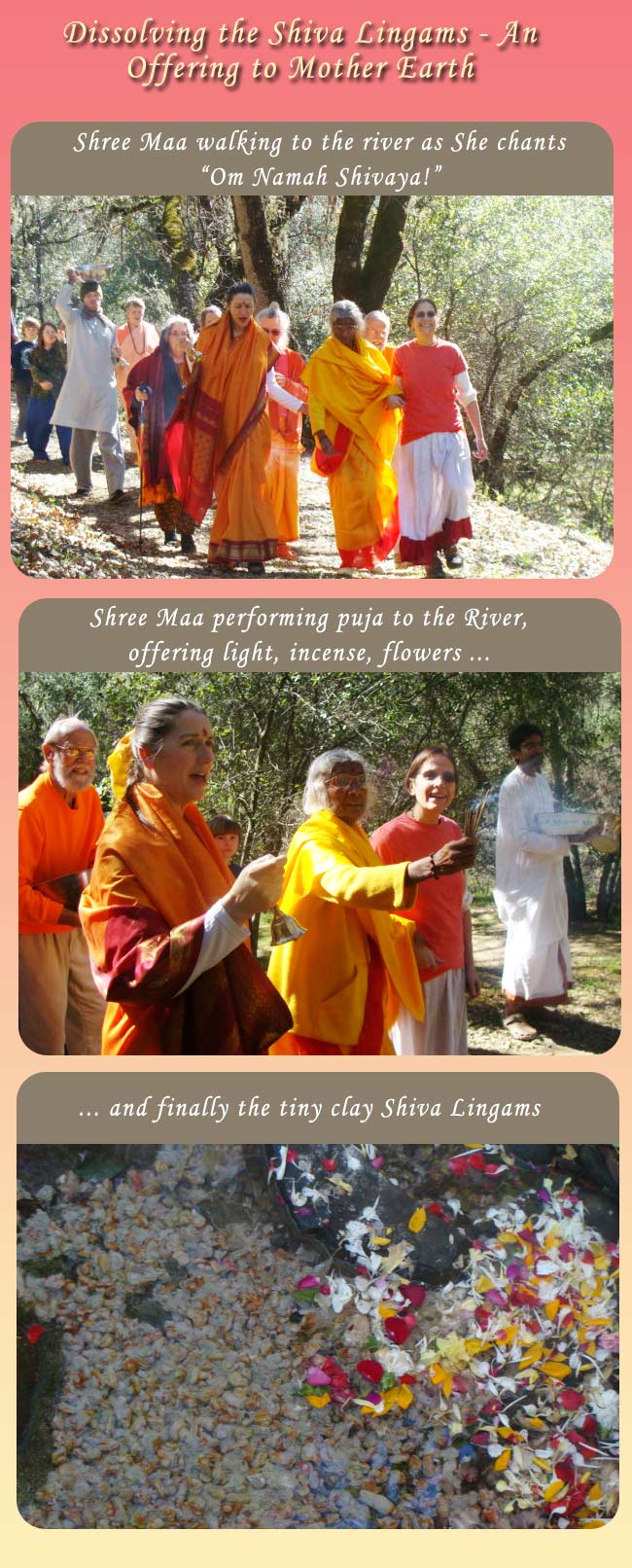 Om Namah Shivaya!
Hara Hara Mahadev Ki Jai!
The 2014 Photo Album
(Scroll all the way down to the bottom for a special surprise!)
The Sublime Pujas to Satyeshwara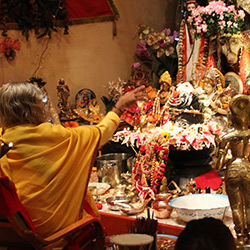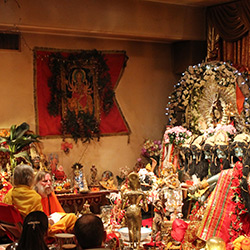 The Sacred Worship of Napeshwara
The Consecrated Yajna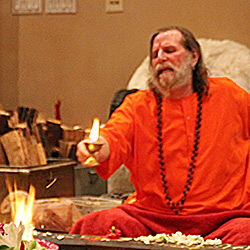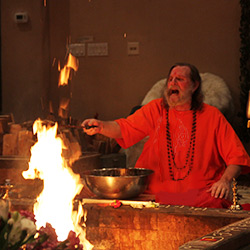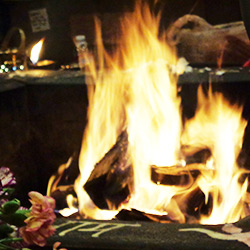 The Joyous Kirtan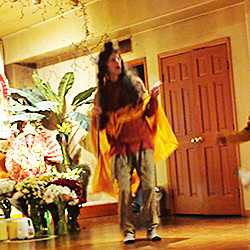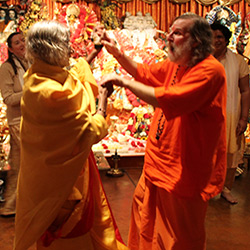 The special surprise came at the end of the program when our beloved Shree Maa and Swamiji danced together as they celebrated their Pure Love for each other and for Lord Shiva! The crowd stood awe-struck as it was such a beautiful sight to behold.
We hope you all had a blessed Shivaratri! Thank you for sharing in our Love for Lord Shiva!
Hara Hara Mahadev Ki Jai!