The Nilagiri Hills have something in common with Shree Maa's birthplace of Assam, and that is plenty of tea cultivation. Shree Maa and Swamiji went to visit and bless the mountainous tea estate of the Maduvan family. The estate is approximately 35 acres, with selected areas transitioning to organic cultivation.
Shree Maa and Swamiji overlooking the mountainous estate
The Maduvan family tea estate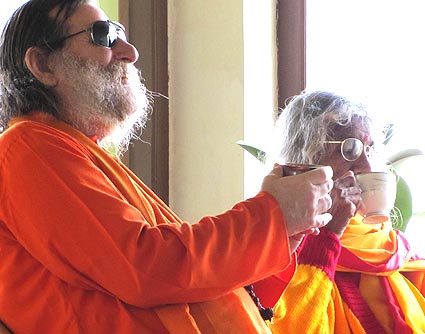 Tasting the tea… Delicious!
Swamiji and the tea workers picking fresh tea leaves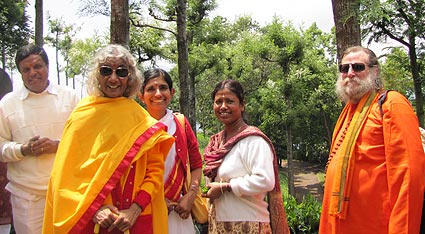 Another beautiful day with Shree Maa and Swamiji in the Nilagiri hills